To all Society members, volunteers and supporters,
I am writing to you today to share some news of changes within the leadership of The Vitiligo Society.
It is with a heavy heart that I notify you that I stood down as Society Chairperson and Trustee at our most recent charity Board meeting. I have dedicated the last 5 years of my life to executing on a vision for the Society that fully realises its potential, with a razor sharp focus on positively impacting the lives of so many living with vitiligo, and their families. I am extremely proud of the radical transformation that has been achieved, and so thankful to the Trustees, staff and volunteers that worked tirelessly to make the vision a reality. As a small charity, the changes we enacted meant that despite the turmoil of the last 2 years caused by the pandemic, we have not only survived, but begun to thrive.
My decision to stand down was not easy, but I feel now is the right time to move on to pastures new. The foundations have been laid, and we continue to increase and diversify our income streams so we can invest in new vitiligo projects, programmes and support initiatives. We have had a material increase in volunteers, and a Board of Trustees of highly skilled and empathetic individuals that continues to grow.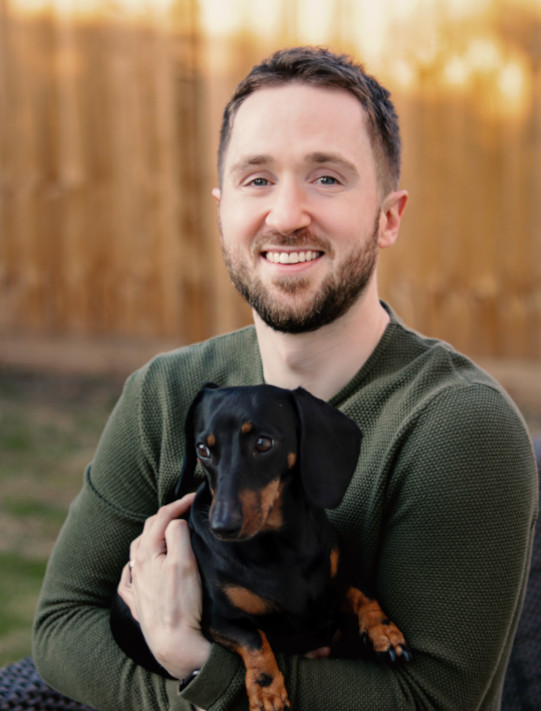 As for my successor, I'm truly delighted to announce that John Dunster was unanimously voted in by the Board as the new Chairperson of The Vitiligo Society. John is a passionate advocate for making life better for those living with vitiligo, and I couldn't be happier to be handing over the reins to him. John has had vitiligo for over 15 years and became a Trustee in June 2019. He has brought a wealth of experience from the corporate world to our charity and played a key role in the modernisation of the Society since he came onboard. You can reach out to him at john.dunster@vitiligosociety.org. John assumes the Chair role immediately and you'll be hearing more from him very soon.
I also leave you in the extraordinarily capable hands of our growing board of volunteer Trustees and Charity Director, Abbie Hurrell. Abbie has been instrumental in realising the aforementioned vision for the Society and driving our mission forward. She has galvanised the Society since joining in January of this year, and I am so excited to watch the charity go from strength to strength as I step back from my leadership role. You can get in touch with Abbie directly at abigail.hurrell@vitiligosociety.org.
I'd like to thank you all for continuing to support the Society, it's been a pleasure to serve all of our supporters and members. Although no longer Chairperson, I shall remain your peer as a member of the Society and look forward to interacting with you on our online platforms and at future events.