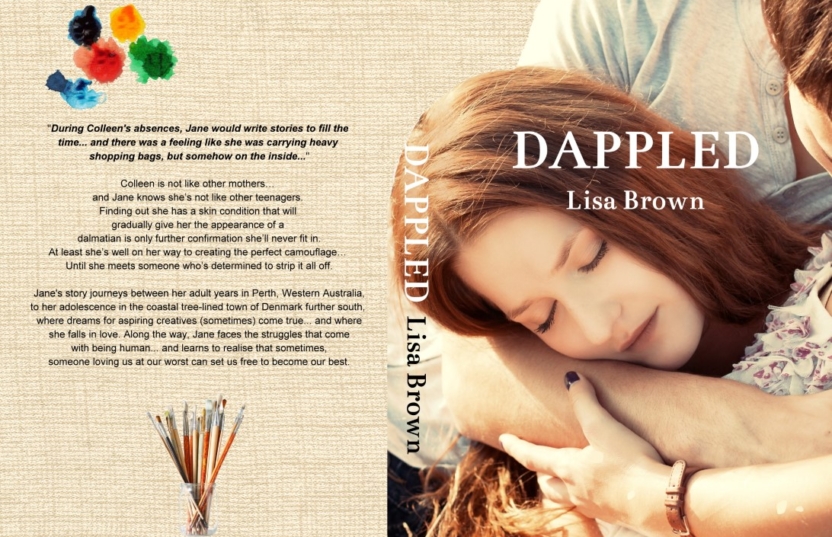 Author Interview: Dappled by Lisa Brown
Lisa Brown an Occupational Therapist from Perth, Western Australia recently released 'Dappled', a novel inspired by vitiligo which she developed when she was 14 years old. Like many who have developed the condition, Lisa says the condition has had a significant impact on her psychological wellbeing and could have benefitted from books such as Dappled that feature characters with the condition. In her debut novel, Lisa shares the journey of Jane who has vitiligo, touching on key themes such as love, loss, friendship and self-acceptance. We caught up with Lisa to find out about her own journey and what inspired her to write a book…..  

Do you have vitiligo? If so, can you tell me a bit about your journey with the condition?
I first noticed a big white patch had appeared on my knee when I was fourteen years old after falling off my bicycle onto the gravel road. I didn't think much of it and just hoped it would go away. It looked so obvious sitting there in the middle of my olive-toned skin, especially as some of the other kids at school had started making comments and asking what it was. Mum took me to see a Dermatologist, who told us it was vitiligo and there was nothing we could do about it. I remember feeling dismayed but thinking back, I didn't truly realise the full impact of the diagnosis because for years I just had that one patch on my knee.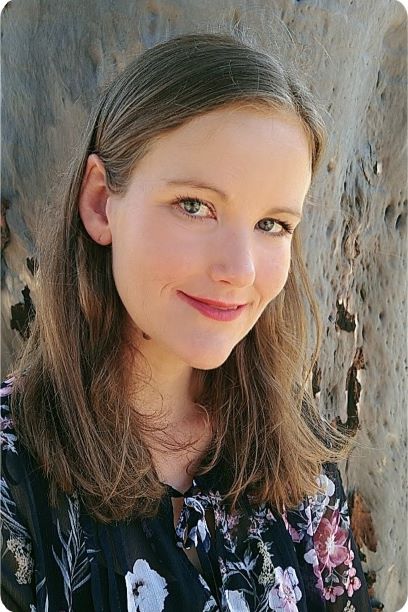 I've sometimes been asked whether it was easier having vitiligo as a teen or an adult. Personally, I would say there were aspects that were challenging about both ages for different reasons. As a teen, I had far less patches than I do now, so in some ways that made my younger years with vitiligo easier. However, I think the patches I had back then bothered me a lot more because I hadn't developed the coping skills to deal with them yet.
I suppose I am fortunate that I haven't experienced any overt bullying in relation to having vitiligo. However, I've often experienced stares and questions. Even though most of the time I don't think people mean any harm, I would often dwell on these encounters for a long time afterwards. One time, years ago at work, a colleague asked me loudly in the staff room "Oh no! What happened to your hands!?''
As an adult, I have many more patches but am blessed I have a job that helps support me every day in my acceptance of them. I meet people all the time that have been through such incredibly difficult experiences and are still smiling. They are a real source of inspiration to me.
The work I do as a therapist largely involves encouraging people to be proactive on working on the things they can change, however equally trying to find some kind of peace with the things they cannot currently change… and I apply this to myself too. I do what I can to support my mind and body with my vitiligo, like eating a nourishing diet, being conscious of stressors in my life and being mindful of my own thinking patterns and whether they are helping or hindering me. I also have a very supportive partner and two wonderful, young boys to raise so I think that's helped me not be so preoccupied with my vitiligo too.
Tell us a bit about the book you recently released; Dappled. Does the main character have vitiligo? What are some of the challenges the character faces as someone with vitiligo?
When I wrote Dappled, I wanted a book that explored a number of themes, including love, loss, friendship, mental illness, disability, and self-acceptance.
Being a group therapist and Occupational Therapist working in mental health and teaching neuropsychiatry and recovery, these themes were already close to my heart and so I felt inspired to write a story that included all those areas. I also wanted to include a big dash of humour in writing about these serious themes… as what is life without it!? As much as I wanted to tell a story, I've always intended Dapped to be a book that readers could have some real laugh out loud moments with too. Dappled is also about a young woman, Jane and her journey with vitiligo. Having vitiligo too, I wanted to read a book about someone else with the condition that understood the struggles, whilst being warm, hopeful and affirming. It was a book I couldn't find….so I decided to write it.
Jane had a difficult home background. Her path to self-acceptance is not an easy one and so the story explores the comments she was sometimes subject too and as with many with vitiligo, the negative self-talk we sometimes place upon ourselves. Eventually, she meets someone who doesn't see her white patches the way she does. He only sees her….
Meeting this special person inspires her to consider the concept that she can be beautiful and dappled at the same time. She can potentially see herself through an entirely different lens. Along her journey Jane discovers, healing cannot come from anywhere external – it needs to come from within.
What inspired you to write a book that features a character with vitiligo?
Vitiligo is still so underrepresented in society worldwide. I wanted to spread community awareness about the condition and write a book that would have helped me when I got my first patch when I was fourteen. Jane is such a relatable character for those with vitiligo and for anyone who's ever experienced anything that makes them different to anyone else.
Whilst Dappled explores many themes and would cater to a wide readership, it's also intended as a tribute to the global vitiligo community. I wanted people to read a story that understood the struggles of having vitiligo, however, also showed that love and self-acceptance is possible when living alongside this condition.
Dappled is now available on:

Free for Kindle Unlimited Membership