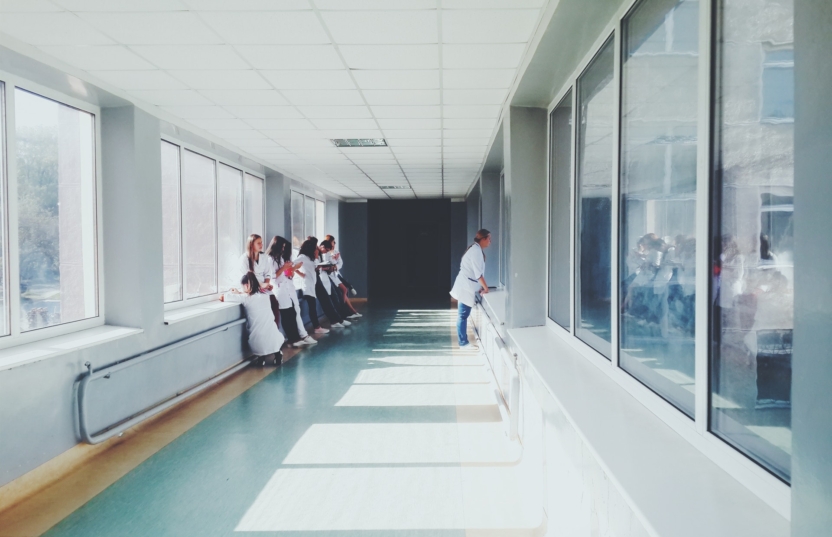 HI-Light Trial – What it could mean for people with vitiligo
Back in May 2015, we wrote an article in Dispatches asking for volunteers to join the HI-Light Vitiligo Trial. This trial was testing two different treatments for vitiligo: home UVB-light therapy (using a small, portable device that could be used at home) and a topical corticosteroid ointment (mometasone furoate 0.1%). There was a lot of interest in the trial and our recruitment target of 517 participants was achieved in September 2017. Since then, we have been continuing to monitor each of the study participants to see how they get on with the treatments and whether their skin colour has returned. This assessment phase will be completed at the end of 2018, when we will start to analyse the results. This means that we should be able to share the results of the HI-Light Vitiligo Trial with you towards the end of 2019.

In the meantime, we thought it might be worth explaining about the possible outcomes of the trial and what that might mean for people with vitiligo. In the HI-Light trial, we had four main questions that we wanted to answer:
Is treatment with UVB light better than usual care with topical corticosteroids?
In testing out this question we might find that UVB light therapy is indeed better than topical corticosteroids, but it is also possible that the trial will show that UVB light therapy is no better than (or worse than) topical corticosteroids. Since home UVB light therapy is not currently available in the UK, if the trial results suggest no benefit, then it is unlikely that this new treatment will be adopted in the NHS.

However, if the treatment is shown to be effective, then the trial results could be used to build a case for developing new home light therapy services. We are also collecting detailed information about how the treatments have been delivered in the HI-Light trial, so that we can help key decision makers in the NHS to develop new services if they wish to.
Is the combination of UVB light with topical corticosteroids, better than using topical corticosteroids alone?
Some people think that vitiligo treatments are more likely to work if used together, so the HI-Light trial was designed to test this out. If using both treatments together is better than using topical corticosteroid ointment on its own, then this will help doctors to decide whether to prescribe two treatments at the same time or not.
If a treatment has been successful, how long do the effects last?
People with vitiligo have told us that this is an important question that they want to know when deciding whether to start a new treatment. Vitiligo treatments often take a long time to show benefits and treatments have to be used over many months – 9 months in the case of the HI-Light trial. This can be a considerable burden to people with vitiligo, and so it is important to provide information on how long the effects are likely to last. The results of the HI-Light trial might also help to inform future studies looking at how to stop the vitiligo from coming back in the same place once treatment is stopped.
What is the cost and cost-effectiveness of the compared treatments?
As with all healthcare, money spent on one treatment means that money is no longer available to pay for other treatments. If any of the treatments are shown to be helpful in treating vitiligo, then we will conduct a cost-effectiveness study to explore how expensive it will be to provide the treatments in the NHS and the likely benefits of doing so. Of course, if people have been unable to use the treatments for the full 9-months, then this will need to be considered when interpreting the study results. This will allow us to understand how the treatments work if used as intended, as well as looking at how they worked in real life. The Hi-light trial has been a learning experience for all of us and lots will have been learned, whatever the outcome. So, we look forward to sharing the study results with you next year and thank you for your continued support and interest in our study.

This project was funded by the NIHR HTA programme – project ref 12/24/02. The views expressed are those of the author(s) and not necessarily those of the NHS, the NIHR or the Department of Health and Social Care.