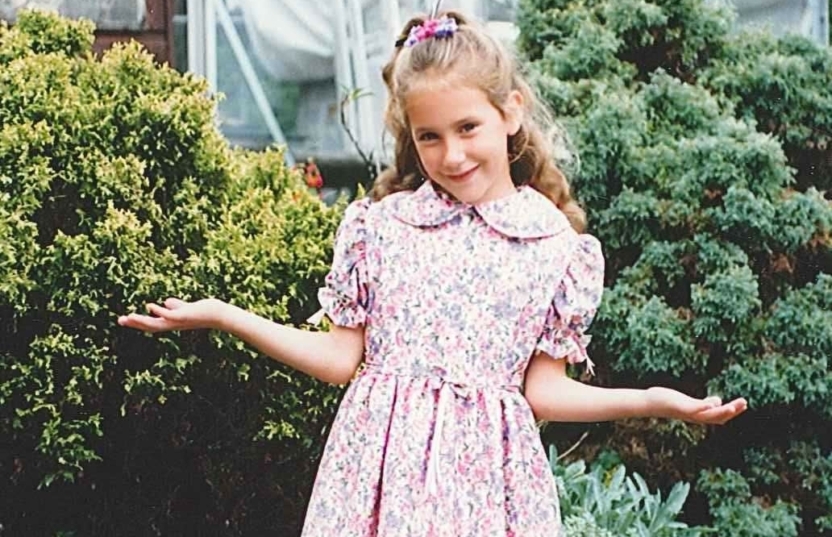 How one woman with vitiligo is putting her passions before her insecurities
Music. Singing. Dancing. Running. Swimming. Everyone has a hobby or a dream, whether big or small. And yet many diagnosed with vitiligo feel like they can't realize those ambitions–because vitiligo becomes a mental and emotional barrier. Courtney Bishop, a long-time London resident, can relate.
After getting vitiligo at the age of ten as the result of sunburn on her shoulder, Courtney went on to lose 60% of her skin's pigment to the condition over the course of another decade. Despite having a supportive family, Courtney struggled significantly with her confidence and self-esteem. Whenever possible, she would cover her vitiligo with clothing, makeup and fake tans. She couldn't help but wonder, "why me?"
The emotional and mental distress eventually impacted her passions too. Courtney was an avid athlete as a child, with dreams of one day competing in the Olympics. At age 13, she was awarded a scholarship to attend a high-performing sports school where she spent time running and swimming. Yet, her mental and emotional struggle with vitiligo ultimately took a toll on her physical health too.
"To be a top-class athlete requires many things, including respect for your body and self-care," explained Courtney, who found that resentment for her body and skin grew more difficult to control as her vitiligo progressed. "But eventually, I stopped listening to my body. I was punishing myself to 'get back' at my vitiligo as if it was the enemy."
For Courtney, this change started by skipping warm-ups and cool-downs to limit the time that her vitiligo was visible. She would also overdress in the summer to keep her skin hidden–and often nearly fainted from heat exhaustion as a result. Eventually, Courtney started skipping training sessions altogether and ultimately got injured from the lack of discipline and self-care.
"It was then a constant battle, both mentaly and physically," said Courtney. "A battle between my innate love and desire to do sports against my fear of getting out there because of my skin."
For the moment, her fear was winning–but that wouldn't always be the case.
In 2021, Courtney joined the Vitiligo Society as a volunteer. It was the first time she had ever spoken to someone other than a dermatologist about her vitiligo. She quickly found that she wasn't alone in having fears about participating in sporting or social events because of her vitiligo. And she decided to do something about it.
Courtney launched "Vitil-i-go," a group within the Vitiligo Society that joins locals Parkruns once a month with vitiligo fully visible to not only raise awareness of the condition but provide a supportive environment for others like herself. Currently the group is focused on running but the concept can be applied more broadly to anything you might "go" do.
Through her volunteer efforts, Courtney also started sharing her story on social media and opening up to friends and family about her experiences with vitiligo.She was surprised by the uplifting responses she received from the support network she never knew that she had.
"For so long I was afraid to talk about my vitiligo and to share my feelings about it," said Courtney, overwhelmed at the flattering messages she received after sharing her story. "What I have now found is that people's perception of me (and my vitiligo) was so vastly different from my own idea of how others perceived me."
Courtney found the same was true of her young twins' reaction to her skin too. Quickly becoming some of her biggest advocates, Courntey's twins often attend Vitil-i-go meetups and cheer, "Vitil-i-go! Vitil-i-go!," eager to tell anyone and everyone about their mum's beautiful skin.
"I saw how much they loved me, unconditionally, vitiligo and all," said Courtney. "I realized that I had to start loving myself too."
The boost in confidence from these new supporters was contagious–and Courtney felt like she was ready for even more steps, big and small. She ended up changing jobs–a big move after 10 years in the same role–and even showed up to work without camouflaging her skin. She also skipped camouflage on several occasions to do training runs and take her kids to the swimming pool, and started a new skin regime to care for her body.
"It may sound trivial, but a big step for me was also just being kinder to my skin in general," said Courtney, who would encourage others to try the same. "Take that first step."