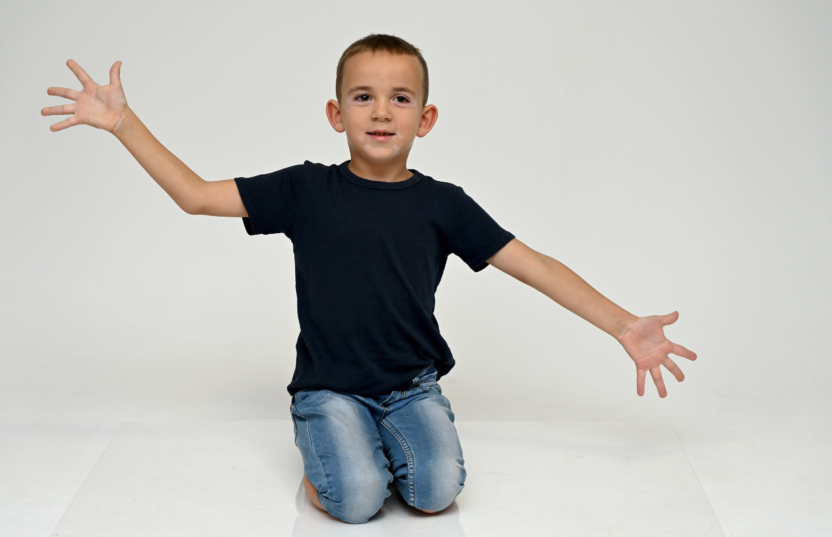 How to approach the school year when your child has vitiligo
The start of the school year can be filled with a mix of excitement and tension. New school equipment and books and new teachers can be energizing – and yet equally daunting. For families of children with vitiligo, there's an entirely separate set of emotions thrown into the mix.
Will my child make new friends? Will they be stared at? Will they be bullied? If you're the parent of a child with vitiligo thinking any of these thoughts, you aren't alone – and you certainly aren't the first. In fact, Lori Mitchell, author of the children's book "Different Just Like Me," relates to what this can feel like. After raising her own daughter with vitiligo, Lori Mitchell wrote the book to start conversations in schools about accepting others' differences.
Here's what she has to say about approaching the school year with a child with vitiligo.
Start the conversation early
It's never too early to have a conversation about your child's vitiligo – but it can be too late. Starting the conversation early not only helps you understand how your child feels going into the school year but gives you a chance to talk to teachers and classmates before the opportunity for negative reactions arises. Lori took the initiative to start the conversation with her daughter's school friends by writing a letter for other kids to take home on their first day of school. The goal was to make sure her daughter didn't view her skin as an embarrassment or feel as though it should be kept a secret – and talking about it on the first day of the school year eliminated any misunderstandings or rumors.
Introduce your child first, vitiligo second
The way you talk about your child and vitiligo is equally as important as when you talk about it because students and teachers can follow your lead. When you introduce your child, do it in a way that shows others who they are first – and then talk about vitiligo. For example, talk about your child's hobbies, pets or favorite sports before you mention that they have vitiligo. Doing this not only helps build commonalities between kids in the class, but illustrates that vitiligo is one part of who your child is – and that it does not define who they are.
Get support from other parents
Worried your child might stand out in the classroom? You might not be alone. Conversations around diversity and inclusion are becoming increasingly prevalent and schools are not immune to the movement. As the parent of a child with vitiligo, you have an opportunity to help support an existing conversation or start your own within the school. Talk to school administrators, teachers and other parents about the options around diversity or acceptance programming. If your school doesn't offer a program, find out how you can be involved in getting a program started. Perhaps the easiest way to start? Offer to host a reading of Different Just Like Me and use the Different Just Like Me website to access accompanying games, resources and lesson plans.