Investigating differences between in-person and online support group modalities in vitiligo patients
The Vitiligo Clinic at UC Davis in Sacramento in partnership with the Global Vitiligo Foundation is embarking on a needs assessment project to understand how to best support persons with vitiligo in their health journeys. They are seeking to better understand the goals and limitations of virtual support groups compared to in-person support groups in the era of COVID.
Your help in getting the advice and perspectives of as many persons with vitiligo as possible will allow them to better understand what the needs and goals of patient support groups are, and empower the development of programs, tools, and information to empower vitiligo patient groups going forward.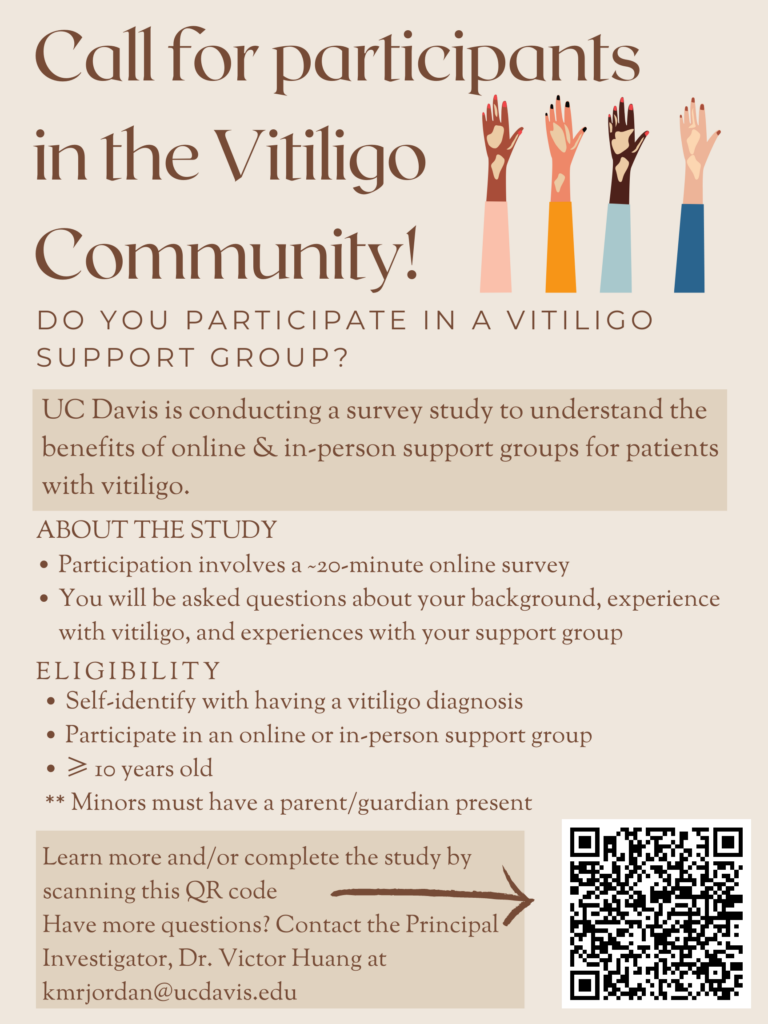 Whilst the Global Vitiligo Foundation's work is primarily focused in the US, our UK Vitiligo Society has representatives at their forums and works in collaboration with this international organisation to improve the lives of people living with vitiligo across the world.
If you have participated in either a online or in person support meeting, then please share your experiences with them by completing the 20 minute survey HERE.
If there are questions or more information, please reach out to Kristiana Jordan at kmrjordan@ucdavis.edu.