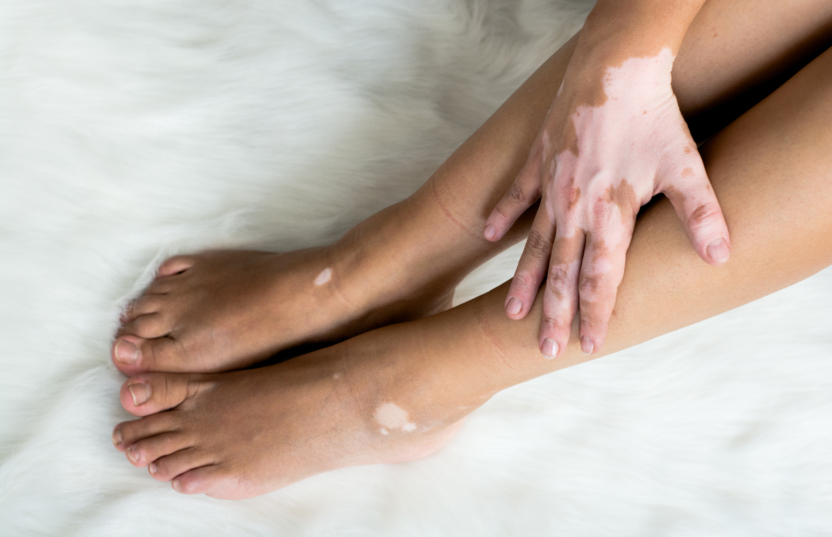 New treatment gets positive EMA opinion & what it means for patients in the UK
There has been a lot of information in the news recently following Incyte's announcement that the European Medicines Agency (EMA) Committee for Medicinal Products for Human Use (CHMP) has issued a positive opinion recommending the approval of ruxolitinib cream (Opzelura™) for the treatment of non-segmental vitiligo with facial involvement in adults and adolescents from 12 years of age.
We discuss what's happened so far, and what it means for vitiligo patients in the UK.
July 2022: FDA approval granted
In July 2022 The U.S. Food and Drug Administration (FDA) granted approval on for Opzelura, which is the first topical JAK inhibitor cream for the treatment of vitiligo for people 12 and older.
"There's a large unmet medical need here in vitiligo. This opens a completely new door, new avenue for them and for patients who want therapy to repigment." Dr. Steven Stein, Chief Medical Officer at Incyte.
"With the approval of Opzelura in nonsegmental vitiligo, Incyte has once again delivered a treatment to patients with high unmet medical need who previously had no approved therapies," Hervé Hoppenot, Incyte's chief executive officer, said in a press release. "We are proud of Incyte's scientists and development teams that have made this milestone possible, and we're pleased that eligible vitiligo patients now have a choice to address repigmentation."
"Emerging topical JAK-inhibitors, like Ruxolitinib (Opzelura), are a promising option," Dr. Mansha Sethi, a board-certified dermatologist in Houston said. "I personally have used JAK inhibitors off-label for several patients with vitiligo. Since it's off-label, patients have to spend hundreds of dollars out of pocket to buy them from compounding pharmacies."
But now, with FDA approval, insurance companies are expected to begin covering this prescription drug.
Results of the trial showed "Adolescent and adult patients with vitiligo achieved substantial facial and total body re-pigmentation within 24 to 52 weeks of therapy."
Half of all participants had 75% improvement of their facial vitiligo after one year using the study's measurement of repigmentation.
Dr. David Rosmarin, director of the Clinical Trials Unit at Tufts said the side effects were well tolerated, "Six percent of patients will get some acne, which is usually mild. And about 6% can have an application site reaction, which could be some redness," Rosmarin said. "It has a very favourable safety profile, topical easy to use, and has proven to work very consistently."
The medication requires a prescription and is applied as a cream to clean skin on areas affected by vitiligo twice a day.
February 2023: EMA positive opinion recommendation
On 24th February 2023 Incyte announced that the European Medicines Agency (EMA) Committee for Medicinal Products for Human Use (CHMP) has issued a positive opinion recommending the approval of ruxolitinib cream (Opzelura™) for the treatment of non-segmental vitiligo with facial involvement in adults and adolescents from 12 years of age.
"The positive CHMP opinion brings us one step closer to bringing ruxolitinib cream, the first ever treatment for repigmentation in non-segmental vitiligo, to patients and healthcare professionals in the European Union (EU)," said Steven Stein, M.D., Chief Medical Officer, Chief Medical Officer, Incyte. "With no centrally approved treatment option currently available in the EU, this positive opinion marks a significant milestone for the vitiligo community."
At approval, ruxolitinib cream will be the first treatment for repigmentation in non-segmental vitiligo available in the European Union (EU).
What does this mean for the UK?
In Scotland, the process for assessing whether new medicines should be made available through the NHS is usually conducted by the Scottish Medicines Consortium, following a licence by the EMA.
For the rest of the UK The National Institute for Health and Care Excellence (NICE) oversees assessing whether medicines should be made available in the UK. The full NICE approval process (including possible appeals) takes an absolute minimum of 43 weeks, and this process can be much longer. If NICE finally recommends the drug for use through the NHS, then NHS England is normally expected to fund the treatment within 90 days.
Sometimes a healthcare professional may recommend that you take an off-label or unlicensed medicine. Off-label use means that the medicine isn't licensed for treatment of your condition. But the medicine will have a licence to treat another condition and will have undergone clinical trials for this. Your doctor may recommend an unlicensed medication if they think it will treat your condition effectively and the benefits are greater than any risks.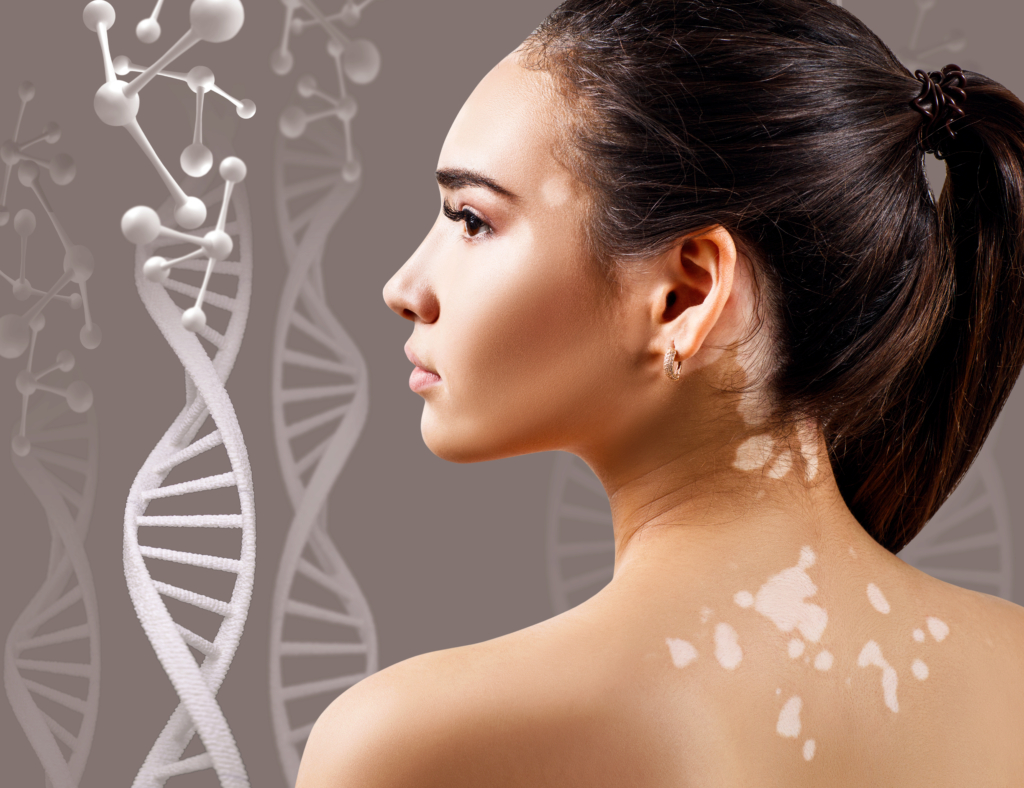 Why is there not more news or specific updates about approval in the UK?
The Association of the British Pharmaceutical Industry (ABPI) Code covers the promotion of prescription medicines to health professionals and other relevant decision makers. It also covers other matters related to prescription medicines. The scope of the Code and definition of certain terms can be found in Clause 1 of the Code: 2021-abpi-code-of-practice.pdf (pmcpa.org.uk).
The Code also sets standards relating to the provision of non-promotional information to patients and the public as well as relationships with patient organisations.In addition to the Code, there is extensive UK and European law relating to the promotion of medicines. The Code reflects and extends beyond the relevant UK law.
The definition of promotion in the Code is broad and can be found in Clause 1.17.
Clause 3 of the Code, which covers pharmaceutical company obligations, includes the following:
Clause 3.1: A medicine must not be promoted prior to the grant of the marketing authorisation which permits its sale or supply.
Clause 3.2: Prescription only medicines must not be advertised to the public.
Clauses 26 to 27 cover specific requirements for interactions with the public, including patients and journalists, and patient organisations. Clause 26.2 which states: Information about prescription only medicines which is made available to the public either directly or indirectly must be factual and presented in a balanced way. It must not raise unfounded hopes of successful treatment or be misleading with respect to the safety of the product. Statements must not be made for the purpose of encouraging members of the public to ask their health professional to prescribe a specific prescription only medicine.
The prohibition on advertising prescription-only medicines to the public is from UK and European law. The Codes, Laws and Regulations in the USA differ to those in the UK. Law also prohibits promotion of a medicine prior to the grant of its marketing authorization.
This means that within the Uk pharmaceutical organisation such as Incyte are unable to provide updates through the approval process as this could be viewed as directly promoting the product to the community.
How to find out about future developments in the UK approval process
Your doctor or GP should always be the best source of information about new treatments and in assessing the best option for you. Patient Support Groups (such as the Vitiligo Society) can also provide updates and information on treatments as they are made available in the UK. You can subscribe to our newsletter to be kept up to date with all the vitiligo-related news, stories and research developments.