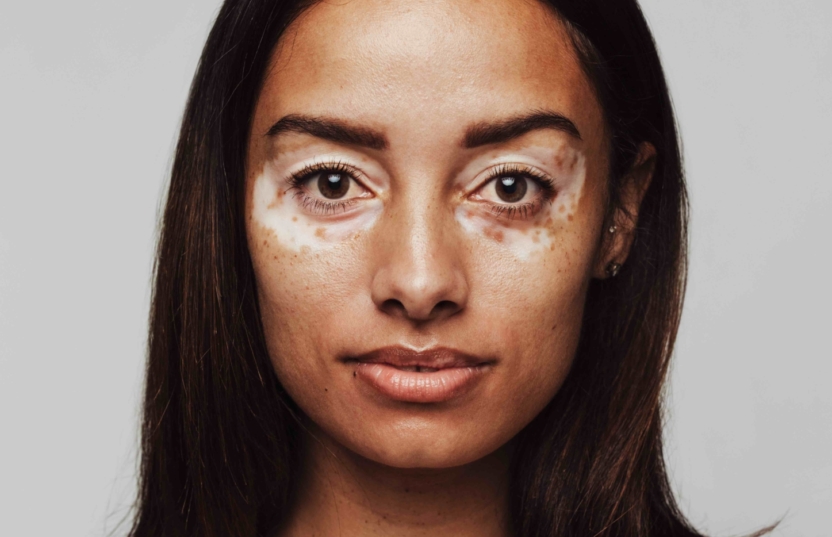 Our guide to how a treatment is approved for use in the NHS
It can be tricky to find information on how drugs are approved for the treatment of conditions such as vitiligo. We've had a lot of questions about this process recently, in particular about how long it can take, and at what point you can get involved. So here is our 3 step simplified guide to the UK drug approval process:
How long does it take for a treatment to be made available on the NHS?
There are a number of steps that any new drug needs to go through prior to being available on prescription in the National Health Service (NHS).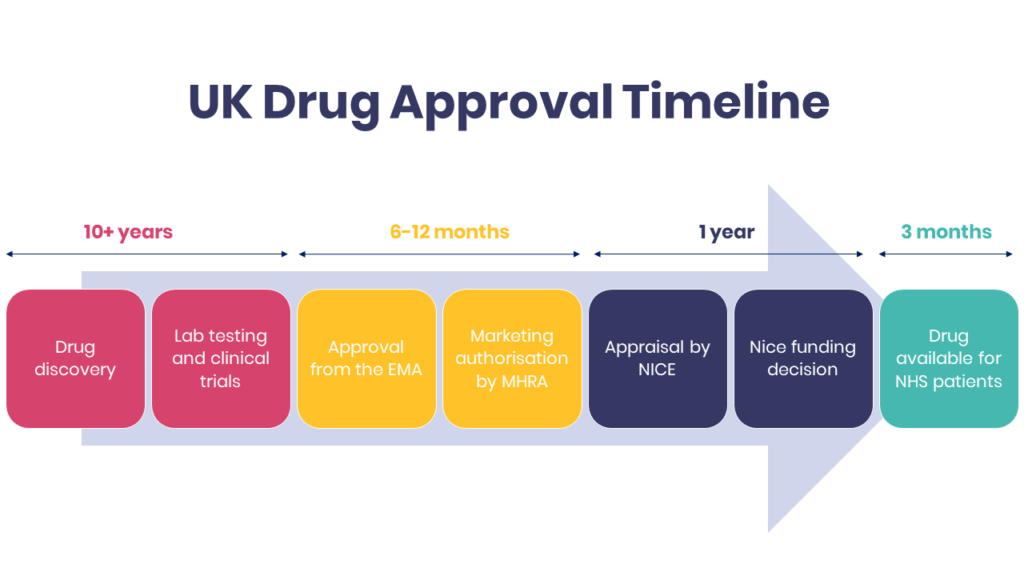 Step 1: Discovery and testing, 10+ years
This journey begins with the discovery and testing of a drug, which can take many years. If you have an interest in clinical trials then you can sign up to the National Institute for Health and Care Research website which provides details of any UK clinical trials requiring participants. Your GP or Healthcare Provider may also be able to signpost you to any current or pipeline trials.
Step 2: Authorization for use, 6-12 months
Once a drug has gone through clinical trials, an application can be made to the regulatory body to authorise the drug for use. In the UK approval is currently sought with the EMA, and then a decision can be requested from the Medicines and Healthcare products Regularity Agency (MHRA) as the UK regulatory body. The process for Northern Island is slightly different but often follows a similar timeline to that of the UK.
At this point it may be possible to access the treatment privately through a health care provider.
Step 3: Approval for use through the NHS, 1 year
Once the drug is authorised it will then require a separate appraisal before it can be made available through the National Health Service (NHS). In England and Wales this appraisal is carried out by the National Institute for Health and Care Excellence (NICE), and in Scotland it is carried out by Scottish Medicines Consortium (SMC). In Wales additional authorisation may also required from the All Wales Medicines Strategy Group.
NICE work with patient support groups such as The Vitiligo Society to gain public and patient involvement in the appraisal. You can visit the NICE website for updates on their approval timeline for a treatment, provided an application is made this information is available publicly.
If NICE recommends the drug for use through the NHS, then NHS England is normally expected to fund the treatment within 90 days. 
Once a new treatment is approve for use in the NHS then Patient Support Groups, such as The Vitiligo Society, will endeavour to update their information and inform their community promptly.