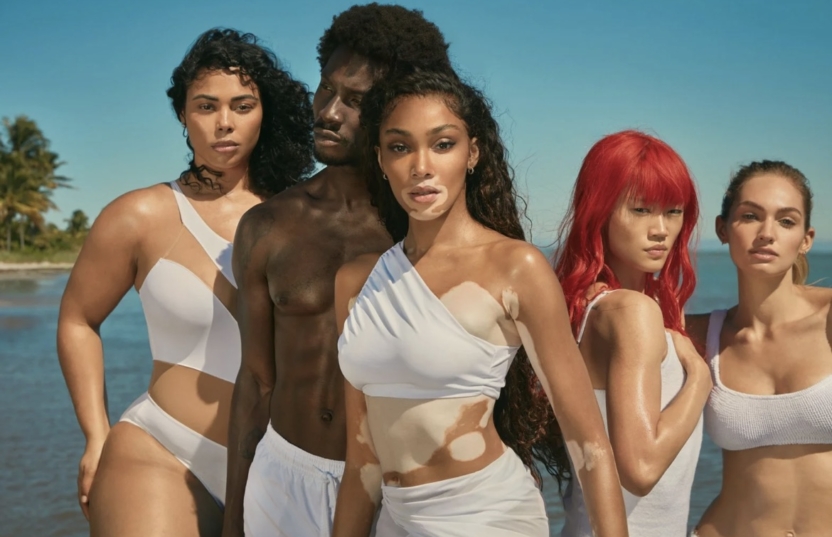 Top Vitiligo Moments in 2022
Every year news and stories about vitiligo continue to make the headlines for positive reasons and this year was no different. From a new treatment approved by the FDA, brands continuing to release diverse and inclusive toys and celebrities speaking out about their own personal experiences, these are just some of the ways vitiligo has gained exposure over the past 12 months.
For every story that is shared the purpose remains the same; to raise awareness, empower others to accept their skin and support each other as a community. Reflecting on the stories this past year makes me feel proud to be part of a community that embodies strength and unity and with the year almost coming to an end, I wanted to take a look back at some memorable moments for vitiligo in 2022.
TV Celebrities speak out about Vitiligo
2022 was the year of the celebrity voice! In November, Racing Presenter Leonna Mayor shared on her social media platforms that she had been living with vitiligo since her teens, whilst reality star Demi Simms (The Only Way is Essex) spoke about the devastation she felt when she first discovered she had vitiligo and former Coronation Street actress, Georgia May Foote shared with her 539k Instagram followers how she developed the condition just over 2 years ago and it was seeing Winnie Harlow that helped her recognise she too had the condition.
It's not just the women opening up. Vamps guitarist, James Brittain-McVey shared a life update on social media updating his followers on his health battle with vitiligo, sharing his patches with his followers and being honest about how his recent diagnosis has made him feel.
Winnie Harlow Launches Sun Care Brand Cay Skin
As one of the worlds most sought after models, Winnie Harlow has gone from Catwalk queen to business owner with the launch of Cay Skin, a new sun care range launched in March after she was badly burned on a photo-shoot that left her feeling physically and emotionally stressed, not to mention in severe pain. It was this traumatic experience that lead to her desire to create a sun care range that catered for people like us that felt good on the skin, whilst offering the high protection our skin needs.
The range, which includes face moisturisers, body lotions and lip balms is sadly only available in the US (praying that changes!) but has already won awards for having the best SPF for the face and best sun protection product.
Lego introduces first character with Vitiligo
In November, Lego Group launched the first mini figure with vitiligo which excited Lego fans!  The figure is part of table football set where all the figures have different features and skin tones. Since Lego was launched in 1932, fans have been used to seeing the iconic yellow figures however the brand were keen to create a set that supported representation, diversity and inclusivity.
FDA Approves First Ever At Home Drug to Treat Vitiligo
In July, the FDA approved Opzelura – the first approved treatment, which has successfully proven to help with the re-pigmentation of Vitiligo in some patients. Available to patients aged 12 years and over and developed by Pharmaceutical Company Incyte, Opzelura is a topical cream that contains the active ingredient, ruxolitinib 1.5% and is available to those in the US with non-segmental vitiligo.
As part of the JAK inhibitor class of drugs, Opzelura has shown positive results when used twice daily with patients seeing improvements in facial and body re-pigmentation at 24 weeks. At this stage of the treatment 30% of patients using the cream have seen 75% or more improvement in the vitiligo on their face.
The news of the FDA approved treatment felt like a huge breakthrough because of it's promising results with the re-pigmentation of Vitiligo which is something that has been longed hoped for, for some time.
In July, we launched one of our most popular (and cutest!) shop buys, the vitiligo bear. Supported by the Aviva Community Fund, the crowdfunding campaign raised an incredible £4,418, which superseded our original target by quite a margin!
The bear, which features patches on its fur, was designed with the aim to normalise the condition for young people, provide an educational tool that helps children to explain what vitiligo is and to offer comfort to a newly diagnosed child. Already we have seen the bear travelling the world, with many of those who have given the bear a home taking snaps of the bears adventures and where it visits. Definitely one to purchase if you haven't done so yet!
Vitiligo Toys Continue to Bridge The Gap in the toy market with a Vitiligo Ken and a Rainbow High Vitiligo Doll
The market for diverse toys with a visible difference continues to grow with brands recognising the need for widening the toy market so all children feel as though they are being represented. In May, Barbie revealed it's first Ken doll with vitiligo whilst Fisher Price launched People Kind Figure Pack, which featured figures with a variety of skin tones including vitiligo. In July, Rainbow High launched a new collection of diverse dolls including the stunning Delilah Fields with albinism and the equally beautiful Jewel Ritchie with vitiligo. At the time of their release, Rainbow High commented that the dolls 'reflect the very diverse world we live in today and helps celebrate our differences' and we couldn't agree more at how pleasing the range is.
More Story books featuring characters with Vitiligo
Children's story books are becoming more and more diverse thanks to emerging writers passionate about fuelling children's imagination whilst normalising visible differences. Books such as The Adventures of the Vitiligo Man by Shankar Jalota, I've got Spots by Danielle Wheeler and Amiri's Birthday Wish by Florenza Denise Lee are just some of the stories that have become available this past year and that feature leading characters with Vitiligo. These stories are a great way to empower children, build community and teach children about indifferences whilst showing the importance of representing everyone in society.