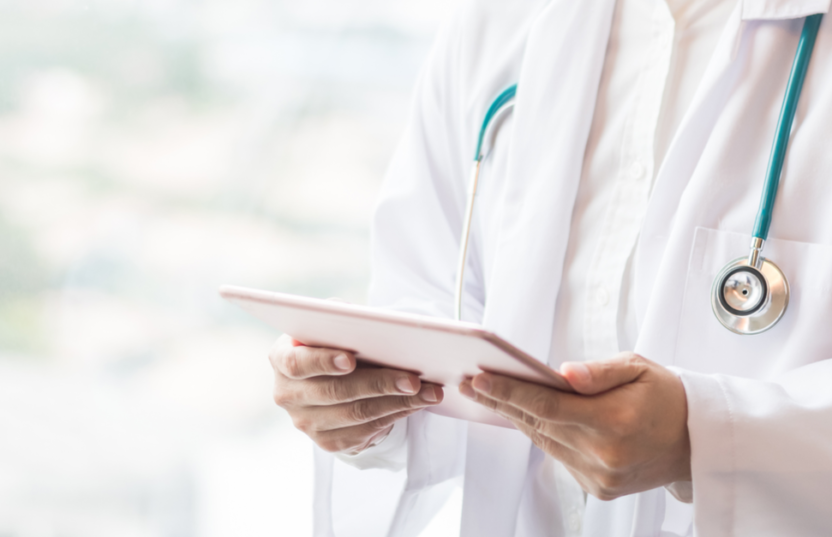 What is the Koebner phenomenon and what do you need to know?
The Koebner phenomenon is something that surprisingly few people living with vitiligo know about, but it's important to understand when trying to minimise the spread of vitiligo.
The Koebner phenomenon may be responsible for the spread of vitiligo on areas which typically chaf or rub on clothing (nipples being a great example) or that we frequently knock or bruise (elbows and knees).
Here is our quick guide to what you need to know about it:
What is the Keobner phenomenon?
Very simply, the Keobner phenomenon notes that where skin is injured, rubbed or damaged in some way – can be triggered.
The phenomenon was first reported by German physician Heinrich Koebner in 1876. It was defined as an isomorphic response ("Isomorphic" is Greek, meaning 'equal shape'), referring to the fact that new patches of vitiligo look the same as the original patches.
The phenomenon is most commonly associated with people who have psoriasis, but also occurs in people living with vitiligo and other skin conditions.
Why does it affect people with vitiligo?
As far as we know, experts are not sure why people with vitiligo experience the Koebner phenomenon, but it does seem to affect those with autoimmune diseases.
A study into the phenomenon in relation to psoriasis suggested that it may be spurred on by the presence or increased production of certain proteins and substances, some of which are inflammatory. Including:
tryptase
interleukins IL-6, IL-8, IL-17, and IL-36y
stress proteins
nerve growth factor
vascular endothelial growth factor
Does it affect all kinds of vitiligo?
The phenomenon only appears in active vitiligo, in fact the presence of the Koebner phenomenon is one of the ways in which you can establish that your vitiligo is active.
'Active' vitiligo is where patches are growing, or new patches are appearing, it is the opposite to 'stable' vitiligo where patches are no longer spreading.
It is reported (in children and adults) to occur more frequently in generalised vitiligo compared to segmental vitiligo, although reported incidences do seem to vary because of the different assessment methods.
What causes the phenomenon?
The phenomenon is caused by damage to the skin, specifically when the top layer (epidermis) and middle layer (dermis) are affected. This could be from:
Injections, piercings and punctures.
Insect and animal bites.
Scratching or self-injury (such as skin picking).
Any skin trauma such as cuts or bruises.
Surgical procedures, wounds and injuries.
Tattoos, including tattoo removal.
Radiation therapy (less common)
How do I know if my skin is affected?
Symptoms of the Koebner phenomenon vary, but you may see new patches of vitiligo appear in as little as 10 to 20 days of a skin injury. The patches will look like your other patches, except that:
They will usually follow the line of the injury, so they are less likely to be circular
They will appear at the site of the skin injury
There isn't a way for your dermatologist to 'test' if you are affected by the phenomenon, so any diagnosis would be made based on any change noted in your skin's appearance, and your personal medical history.
Can I prevent or stop it from happening?
There isn't a specific treatment for the Koebner phenomenon, as it's an expansion of your existing vitiligo condition. Any treatment that is effective on your other vitiligo patches may be just as effective on any cause by this phenomenon.
The best way to reduce your risk of this phenomenon is to manage your vitiligo and take care not to damage your skin:
Wear loose fitting clothing, that doesn't rub
Think carefully and consult your dermatiolgist before getting any tattoos or piercings when your vitiligo is active
Think carefully and consult your dermatologist before getting any cosmetic procedures which may damage your skin, such chemical peels, botox or fillers.
Think carefully about any products you use on your skin that may be harmful or irritant
Protect your skin when out in the sunshine.