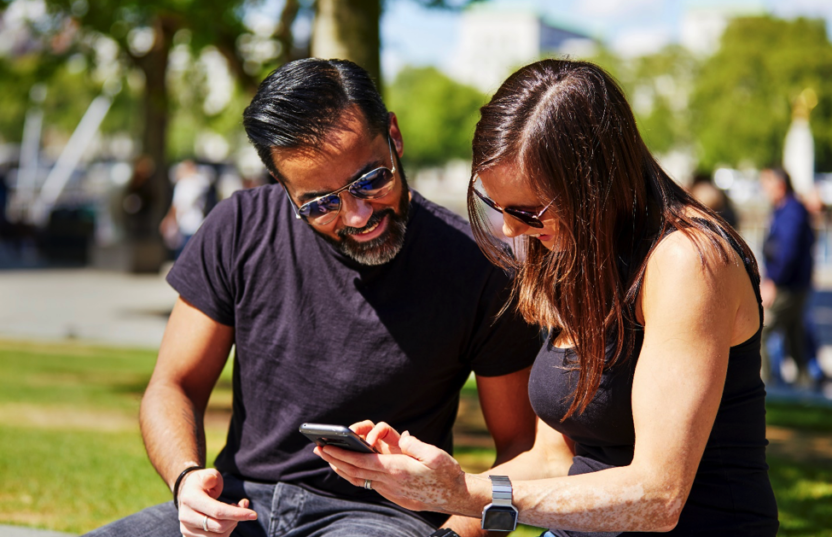 What it's like to share your vitiligo story on social media
Thinking about sharing your vitiligo story publicly? You aren't alone. In recent years, there has been a surge in people opening up about life with vitiligo online. In fact, the hashtag #vitiligo now has nearly half a million tags on Instagram – and is growing every day.
Yet, living with vitiligo is often a deeply personal, complex experience. The emotional, mental, and social impacts of the condition can be heartbreaking. Many choose to keep the condition private because of their personal struggles and fear of rejection.
Here's why four women with vitiligo decided to share their stories on social media – and what happened when they did.
Meet Bri | 5 Years with Vitiligo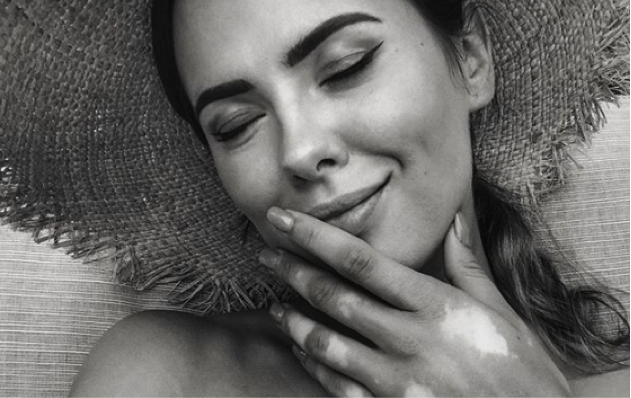 Brigita has had vitiligo for five years. Starting out as small, faint dots on her fingers and face, the condition has spread ever since. Today, she has spots on her hands, ankles and knee. After getting vitiligo, Bri decided to cover her hands with makeup, afraid that people would notice her skin. She would photoshop her pictures to pretend that she's didn't have it.
Over time, she decided that she didn't want to live in fear anymore. On World Vitiligo Day 2020, she shared her story by posting videos on her YouTube and Instagram channels. The response was supportive and encouraging.
"People were saying how it's a unique gift and makes me special," said Bri, who admits feeling uncomfortable about everyone knowing her secret at first. "It didn't help me feel any better about having vitiligo, but it definitely feels better knowing I no longer have to hide it. I can just be myself."
Her advice to others living with vitiligo: "You have so much to gain – acceptance, love, confidence – and nothing to lose. Don't let vitiligo stop you from living life to your fullest."
See her first Instagram post about living with vitiligo here.
Meet Anam | 18 Years with Vitiligo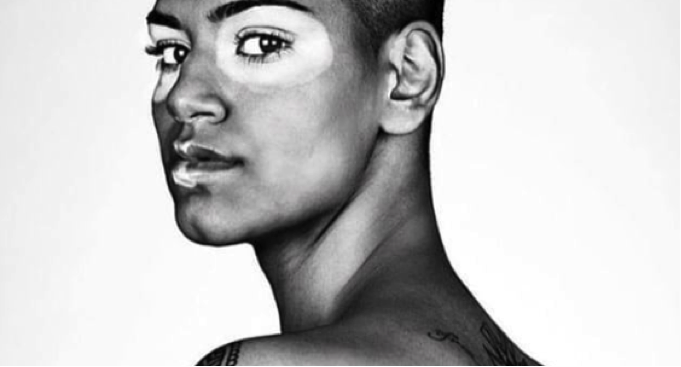 Anam got vitiligo at an early age and struggled with personal and social acceptance. After moving from Pakistan to London with her family at nine years old, her vitiligo spread rapidly. School was difficult and she was taught to cover and hide her skin.
In 2019, she decided she was tired of the fear and negativity. She shared a picture from a shoot she had done with photographer Brock Elbank on Instagram. In the caption, she wrote about how she is unapologetically herself – and more than her skin. The reactions surprised her.
"I was moved by messages and surprised by the lack of negativity," said Anam, who realized others had also been hungry to see people standing up for those with vitiligo. "I had been worried about how people would react to me. Now I want to use my voice to connect with those who are struggling."
Anam's advice for others living with vitiligo: "There's no rush. Take your time accepting yourself, who you are and what you stand for."
See her Instagram post about living with vitiligo here.
Meet Casey | 8 Years with Vitiligo
Casey first noticed a quarter-sized spot on her inner thigh in her early twenties. Two years later, she went to the dermatologist and was diagnosed with vitiligo. Today, the spots are on her face, hands, neck, back and legs. At first, Casey didn't feel the need to talk about vitiligo – it wasn't highly visible on her skin. Once it reached her face and the questions and looks began to increase, she felt it was time to speak up.
"There is a freedom in speaking out and clearing the air," said Casey, who posted on her Instagram about living with the condition. "I was not expecting the large outpouring of support and kindness. It was humbling and heartwarming to say the least. It's boosted my confidence and gave me personal freedom."
Casey's advice for others with vitiligo: "I think so much fear and anxiety can grow in our minds as a result of the things that we battle in private. I believe that our struggles lose so much power when we bring them to light. That is the beauty of sharing publicly and why I would encourage anyone who is struggling along in their vitiligo journey to bring it to light."
You can see Casey's Instagram post about vitiligo here.
Meet Alma | 7 Years with Vitiligo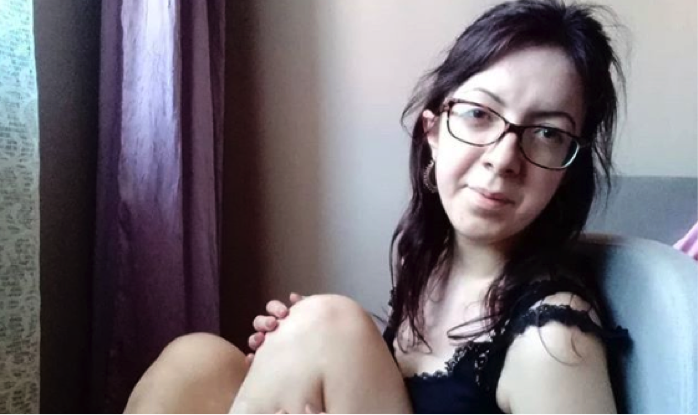 Alma first got vitiligo when she was 21 years old. Today, the majority of her skin is affected by pigment loss. In 2019, she discovered others with vitiligo who were sharing their stories on Instagram. The stories about loving vitiligo gave her a renewed perspective as she struggled with her own skin. Then, she attended a Living Dappled virtual event where she was able to share her own story with others in the vitiligo community. The moment sparked something for her and she decided to share her story – makeup and filter free – on Instagram.
"The reaction blew my mind," said Alma, who said the response was incredibly supportive and emotional. "It helped me see how many people are receptive to honesty. Sharing that post played a pivotal role in self-acceptance for me."
Alma's advice for others with vitiligo: "Share when and only if you ready. I wanted to step out of the "safe space" and be brave. I was also helped by others who shared their story before me. If I can inspire somebody to feel more comfortable in their skin, I will feel even happier."
See her first Instagram post about living with vitiligo here.