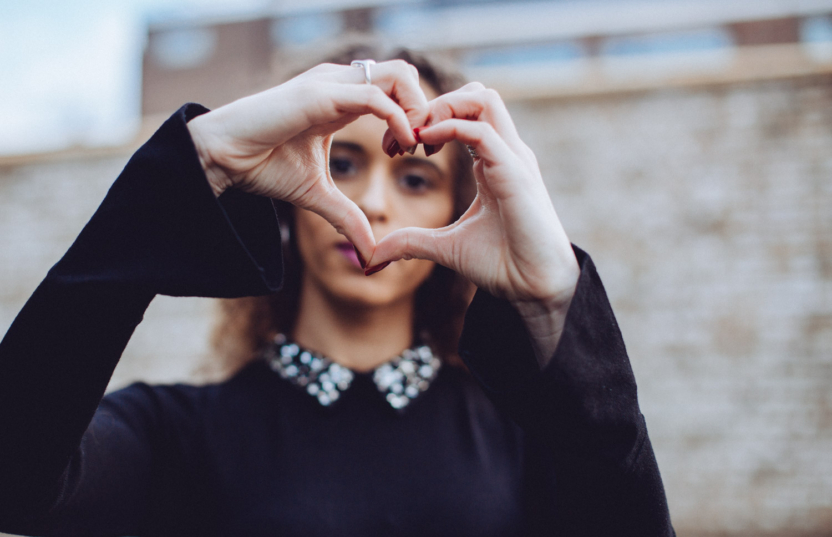 Dating with a visible skin condition
For many of us with vitiligo, dating can feel exceptionally difficult. Ever since I understood that my skin wasn't desirable, dating and forming a relationship with someone who didn't understand my skin, made me want to avoid dating for as long as possible.
What I struggled with was the overwhelming feeling of being attracted to someone but feeling instantly rejected. Being on a date and trying to figure out whether he actually liked me and overthinking whether to mention I had a skin condition on the first date or simply waiting until he brings it up. Unfortunately it took the excitement out of dating and instead made it feel like a laborious chore with very little hope of a happy ending.
Then there was online dating which felt like a job application form and even more stressful than bumping into someone on the street or chatting to someone on a night out. Having to sell yourself amidst millions of other singletons whilst strategically selecting photos that showed your fun side but at the same time indicated that you also had a serious side was tricky enough…..and Vitiligo made it ten times worse.
For me, writing my bio was actually easy because I could hide behind the words but the photos were always a problem because I spent so much time debating with myself whether I should show photos with my skin or cling onto the feeling of coming across as 'normal' until we actually met. Needless to say I didn't last long on any apps.
All of this made dating frustrating, that was until I worked on my mindset and learnt to put me as 'Natalie' first rather than my skin. There is no denying this took time with a number of external sources being contributing factors to me being able to date with confidence and less anxiety. Here are some of the things I learnt from past experiences and how I navigate the dating world now;
Date as 'You'. Not someone with a skin condition.
Ultimately we are all looking for our life partner. The person we connect with, who can make us feel safe, loved, nurtured and envisions a future where there is growth and contribution and it was these key human needs and desires that allowed me to put Vitiligo to the back of the list. I'm by no means saying that our skin isn't important because it certainly is because there will come a time when you'll want to discuss your skin and what it means to you, but reminding yourself of the great qualities you have outside of your skin is a reminder of just how much you have to offer a partner or potential partner.
As I have alluded to above, online dating can be difficult because it is based on appearance from the moment you make your profile page live. The hardest part about navigating the online dating world is whether to share photos that show your skin or hide it. At least if we hide it, he/she can ask us in person, but then if we show it, that means they've seen it and decided to 'like' anyway which can raise a new set of internal questions for us. Even writing these lines feels a little overwhelming which is why I believe it's best to do what makes you feel comfortable. Beyond that, uploading photos that show your skin can be seen as being your authentic self and showing that you are comfortable with who you are. Online dating is a combination of things; a great bio that describes you in the best way and a selection of photos that show you in your best light and a combination of the two will attract the right person without clouding judgement.
Also, given how much press and awareness that is currently in the media, it means vitiligo is less likely to surprise people because more people are learning about what it is.
It's very easy for us to try and second-guess what our date might be thinking. However, you will never really know unless your secret power is that of a mind reader! Try to let the conversation flow organically and really enjoy the moment with the person you're with without letting worrying thoughts creep into your mind. When you are talking to family and friends, the chances are your skin doesn't enter your mind. Try and let this be the same case with your date. It might take some time to relax and get comfortable but as you're getting to know each other, there might be some tactile touches and plenty of charm, so see this as a queue to enjoy the company you're in.
Be the definition of your own self love
As humans we naturally seek validation, which derives from our childhood and wanting approval from our parents, which allowed us to feel supported, accepted and understood. In our adult years, we can continue to seek the same validation but in other forms including attractiveness and knowing we are worthy of love.
Every single one of us is worthy of love before we get into a relationship. I remember on some occasions being on a date and as soon as he complimented me on what I was wearing or told me how nice my hair looked, it felt like relief and confirmation that he liked me.
Beyond the first date and during the early stages of building a relationship with that person, I was often looking for reassurance and constant reminders that I was good enough which then meant I was often telling myself that 'I was lucky to have him'. But what about me? Was he lucky to have me? Of course he was, I just wasn't telling myself that enough.
On reflection the need for validation was a reminder of the importance of investing love into myself and recognising my true self worth. Self love is about recognising all the things that you love about yourself and why you are valued by those around you and it's also about making time for you and enjoying the things you love.
It's how I've learnt to look in the mirror and see the reflection of someone that is so much more than her skin….