Is It Safe To Dye Your Hair When You Have Vitiligo?
Something we are often asked by our community is whether it's safe to dye your hair when you have vitiligo. Although usually considered a skin condition, vitiligo can also affect hair pigmentation, turning hair on any part of your body white (including eye lashes and eyebrows).
Is it safe to dye your hair when you have vitiligo?
Whether you're considering dyeing your hair to cover your vitiligo, tackle grey hair, or to try a funky new look, there are some things you should consider first.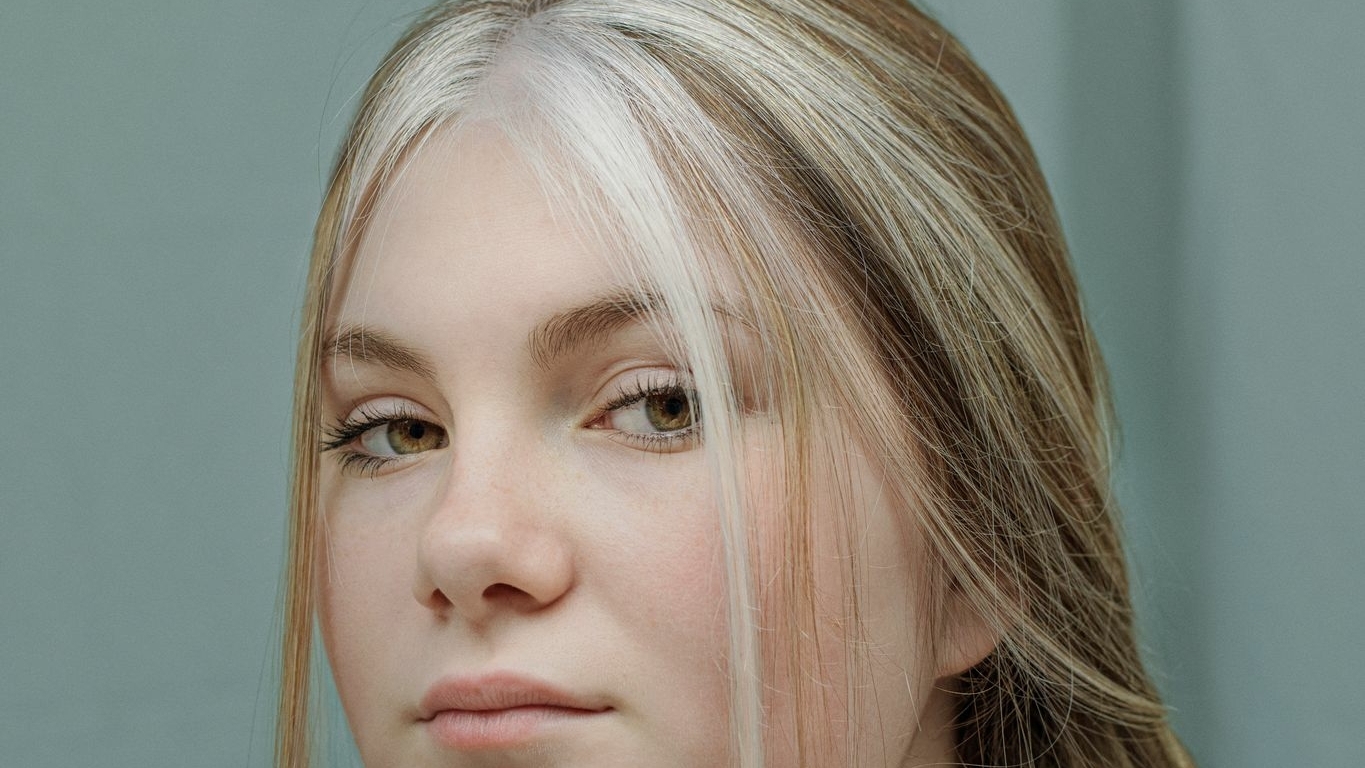 Are you sure it's vitiligo?
It's the most basic of questions but are you sure that the loss of pigmentation is vitiligo? Make sure you have a diagnosis from your GP or dermatologist to ensure that your skin condition is correctly diagnosed before even considering using chemicals on your skin.
Wanting to cover vitiligo hair? Consider possible treatment options first
For vitiligo on the scalp, which is affecting the hair root pigment cells and hence the hair colour, the same topical treatments are appropriate as you might use elsewhere on the skin. Since the skin on the scalp is thick and the pigment cells in the hair follicles that impart colour to the hair are quite deep within the lower port of the skin (that is the dermis or even below that), it might be appropriate under medical supervision to use a course of a very potent topical steroid cream in this particular case.
If you are just considering dyeing hair to cover vitiligo, you may want to consider treatment first, and discuss this approach with your GP or dermatologist. Remember, you should never try to treat vitiligo without medical supervision.
Research shows hair dye can cause vitiligo or make it worse, make sure you understand the risk
The ability of hair dye and, specifically, para-phenylenediamine (PPD) found in many dyes, to trigger 'chemical-induced vitiligo' was reported as early as 1993[i]. A study into the effects of hair dye in vitiligo highlighted the potential for patients to develop hair dye-induced depigmentation on the scalp or face, depending on the site of application.[ii] In addition, studies have found that chemical contact in one area can cause loss of pigmentation in additional areas of the body, even areas which are not physically next to the place of contact.
Later research confirmed this occurrence when using permanent hair dyes, especially in cases where dye was before the age of 30 and over a period of five years or more.
There is also the more general risk of developing an allergy to the hair dye, and that if this were to occur there is a risk that the acute dermatitis reaction that may be elicited could result in the development of vitiligo within the area of the skin affected by the dermatitis (or even more widespread that this).
Choose the best option for you
Whilst it's important to remember that although some of the chemicals found in hair dye have been shown to cause of worsen vitiligo, it doesn't mean that everyone will have this reaction. However, the possibility of it occurring means that you should weigh up the risk with the benefits.
Here are some of the ways you could minimise the risk:
Speak to you GP or Dermatologist before dyeing your hair. Check that this is the right solution for you and what you hope to achieve?
Hair dyeing should always be done by a professional hair dresser who is aware of the need to prevent the hair dye touching the skin so as to minimise the possibility of inducing allergy and inflammation.
Try to avoid permanent hair dyes. These dyes are more likely to use contain harmful chemicals. Even if you are careful to avoid physical contact with your skin, the fumes could still cause damage.
Even if you are using non-permanent dyes be sure to avoid anything that contains phenols or PPD. These should be listed on the packet and online, but may be written under other terms such as P-phenylenediamine, P-Aminophenol and M-Aminophenol.
We are not aware of any research into the affects on non-permanent dyes so although they may not contain known damaging chemicals, we do not know for sure that the dye will be safe. Or that you will not have a reaction to it – this is why we suggest consulting your doctor and using a professional hairdresser, to minimise the risk.
If you have further questions then please get in touch and our team will do their best to help.
---
[i] 29. Taylor JS, Maibach HI, Fisher AA, Bergfeld WF. Contact leukoderma associated with the use of hair colors. Cutis. 1993;52:273–80. [PubMed] [Google Scholar]
[ii] https://onlinelibrary.wiley.com/doi/10.1111/pcmr.12402