Leading toy brand release research on the importance of diversity in products for children
As children prepare to head back to school for the new academic year, issues of self-confidence, attitudes and acceptance towards others and mental health have never been more important.
In a survey of 1,000 British parents, over half of those surveyed believed that diversity and representation in toy brands is crucial for helping children to develop self-confidence and more positive friendship attitudes towards their peers, particularly those with disabilities.
The new research – by leading toy brand Rainbow HighTM from MGA Entertainment – revealed that a staggering 79% of parents stated that diversity is important to them when purchasing toys and this figure rises to 88% for younger parents, aged 19 to 24.
It's no surprise toys and characters with disabilities (52%), different ethnicities (44%) and visible differences (44%) are the top three representation parents would like to see more of.
With more and more toy brands also getting their own entertainment shows on the likes of YouTube and Netflix, parents want to see representation within the characters on these episodes, with 49% of parents agreeing it helps to normalise differences and break down stereotypes and 35% saying it can help prevent stigmatisation. Over a third of parents (34%) believe increased representation has a positive impact on children's mental health.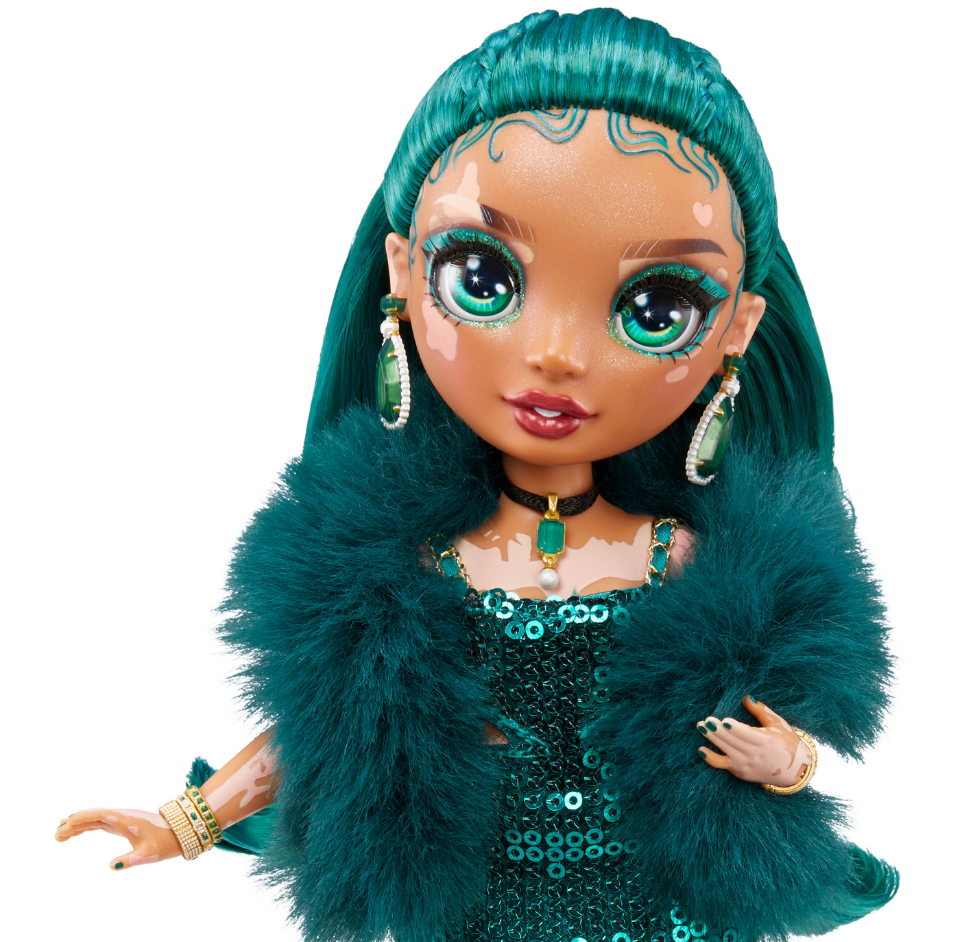 Natalie Ambersley, a trustee at The Vitiligo Society, understands the importance of children being able to see themselves represented in toys and entertainment, as she has grown up with vitiligo. She said, "it's great to see brands like Rainbow High introducing dolls with visible differences. It's really important to raise awareness and its equally important toys like Rainbow High are diverse and inclusive so children can understand how everyone is unique and encourage others to feel confident in their skin."
Michelle Lilley, Marketing Director for UK and Ireland at MGA Entertainment, said: "Championing diversity and inclusion is – and has always been – central to MGA Entertainment. Brands such as BratzTM and L.O.L. Surprise!TM have led the way on representation, both in terms of ethnicities and visible differences. This recent launch from Rainbow High continues this commitment and we're proud to have launched a new series of dolls that features characters with vitiligo and albinism.
'These characters also take central stage in our entertainment content – on Netflix and YouTube– as we know how important it is for children to see representation on all platforms. We're not surprised to see that half of parents agree that seeing these characters has a positive impact on a child's perception of the world and are seen as learning tools, as children are exposed to more content on digital platforms today than they were 20 years ago."
The Vitiligo Society was thrilled to work with the Rainbow High Brand to raise awareness of this research, and want to thank their organisation for their recent pledge donation of £3,000 to help support our work.