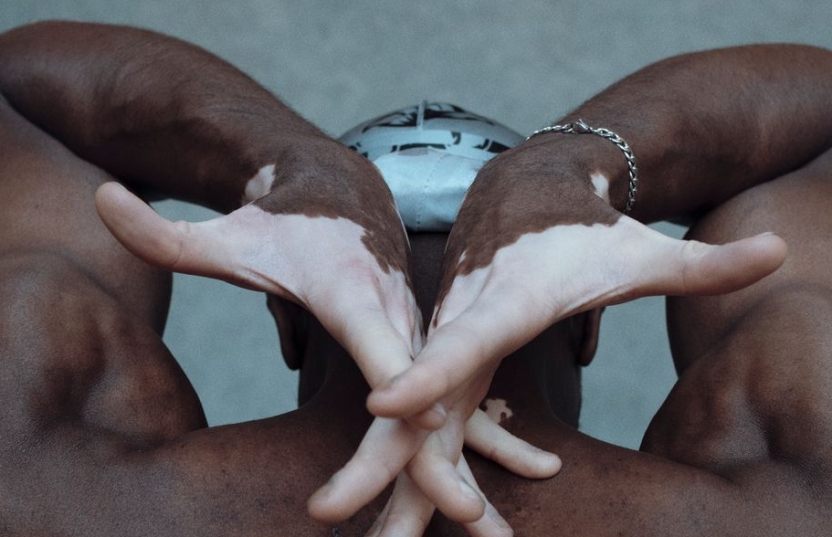 Vitiligo advocates share the 8 changes they want to see in society
Sane Seven is a leading female portrait photographer who focusses on gender equality and diversity in advertising, media, business, and politics. Her vitiligo portraits won gold in New York Photography Awards in 2021 and London Photography Awards in 2022.
To continue the awareness campaign, Sane (real name Viktorija) collaborated with 8 amazing people for World Vitiligo Day who shared their experiences of living with Vitiligo to change and expand public's views and perceptions of the condition. In this unique project the vitiligo advocates and models reflect on the reaction they get from society, and the changes they would like to see as we work together to raise awareness of vitiligo with the general public.
What societal change would you like to see for people with vitiligo?
My genuine wish is for people to be comfortable with who they are and comfortable in their own
skin. I hope this can be achieved by raising awareness of what vitiligo is to the general public. This condition, something I now consider a blessing, had a severe effect on my mental and personal development and even to this day I still sometimes struggle to see myself as a normal person. I don't want people to go through what I did, especially those who develop vitiligo at a young age like me. It is all too common of an occurrence when people who ask me about treatments then go on to explain that their child has vitiligo and they're worried about them. This is especially the case in ethnic minority families where there is sometimes more judgement due to pressure on reputation.

Vitiligo should not be seen as such a taboo, especially when it is simply purely
cosmetic; it is just stigmatised. Such stigmatisation is irrefutably a detriment to a child's development. People need to become more aware of vitiligo; I genuinely find it astonishing how little people understand it – I've even had people ask me if it's infectious! I want people with vitiligo to embrace their adversity, once I realised that my adversity doesn't necessarily need to be something that holds me back, it became fuel for the way I'm motivated to change the world and to help others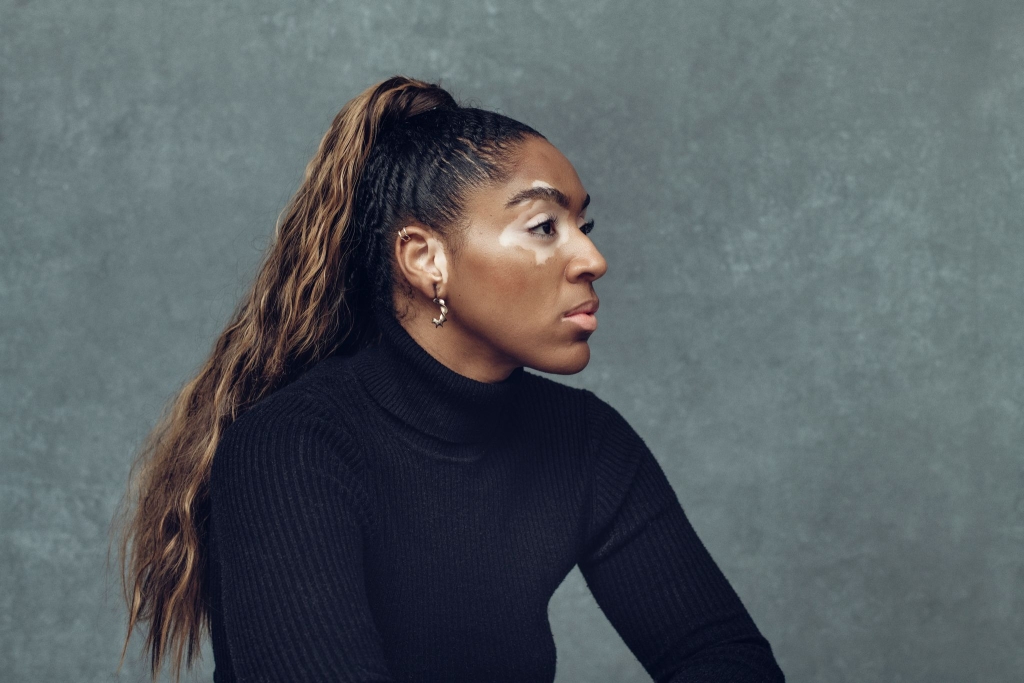 I would like to see a world where people see vitiligo for its pure beauty and not just something that 'needs to be cured' or 'healed'. The vast differences and uniqueness you get between one
person's pattern to the next are beautiful. And I think we should see more of that!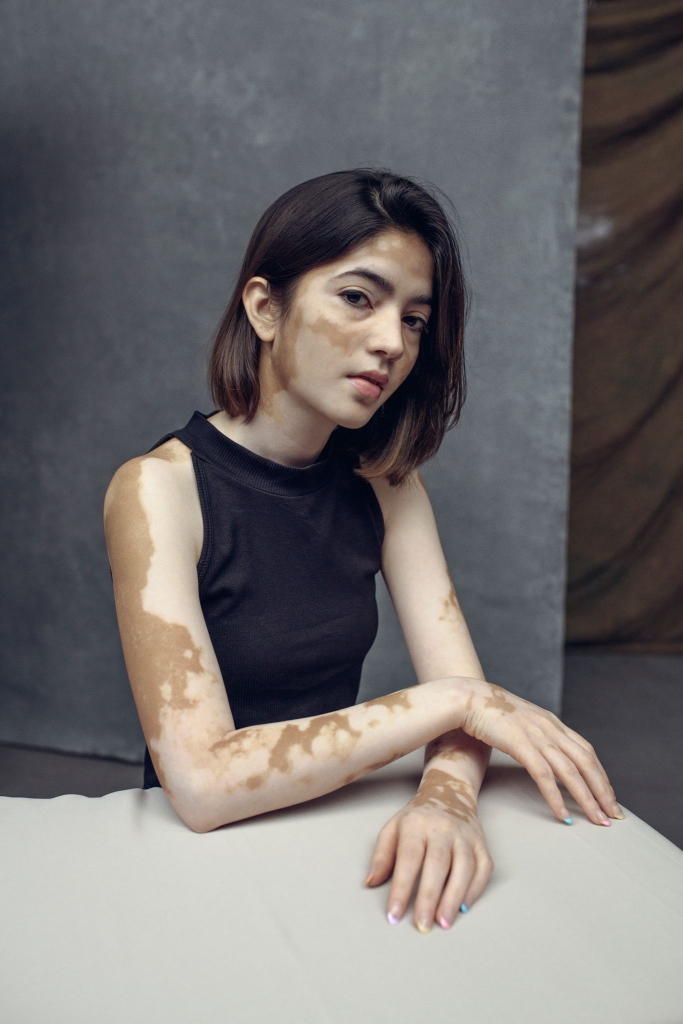 As for society, the change starts with you. If you can accept yourself completely, others around you
will too. Society just needs to get over the pre-notions of beauty. I mean beauty is far too subjective to ever feel ugly. Isn't it?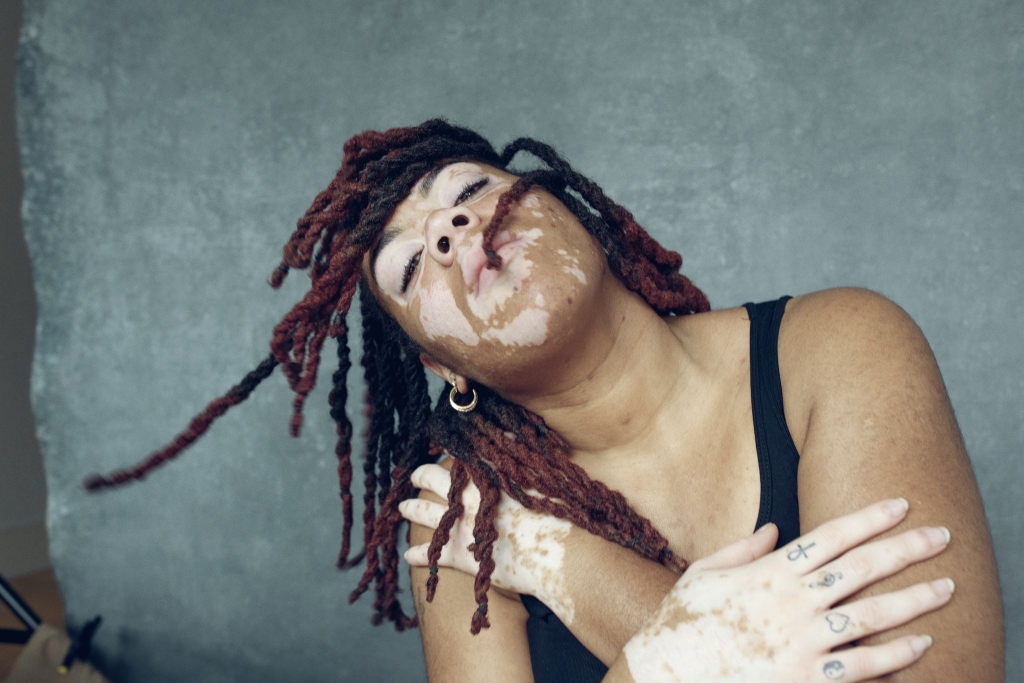 The changes I would love to see for people with Vitiligo are:

1) Free sun cream on NHS

2) More models with Vitiligo in the main stream fashion

3) More children's books with characters that have vitiligo or any other visual difference

4) I'd like for Vitiligo to be recognised as simply just a condition. We are often spoken of as
"sufferers". I don't suffer from Vitiligo. I have Vitiligo; it doesn't have me.

5) Accessible and decent make-up on the NHS free. Not for me but for people who are at the
beginning of their journey. The cheap stuff they have available resembles thick horrible face paint.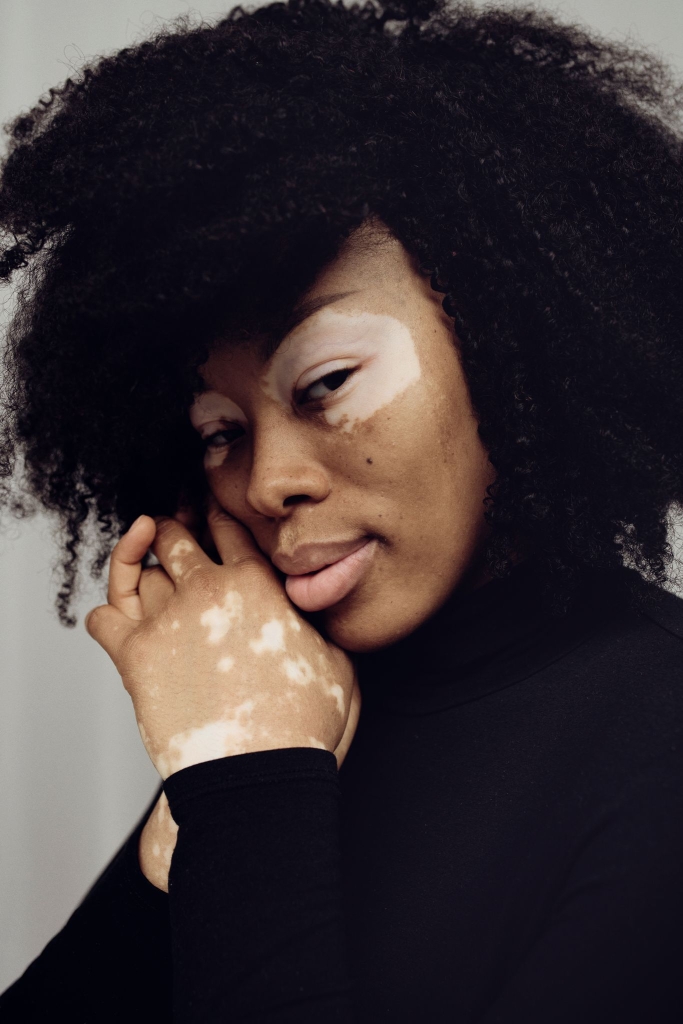 I hope society can continue to make a safe place for us to feel confident and comfortable in our
skin. I would love for the diversity to remain strong, to see more of us having the same chances in

jobs and careers as everyone else. I'm a Model and I can say my Vitiligo certainly stands me out
from the crowd. I love it. That's my USP.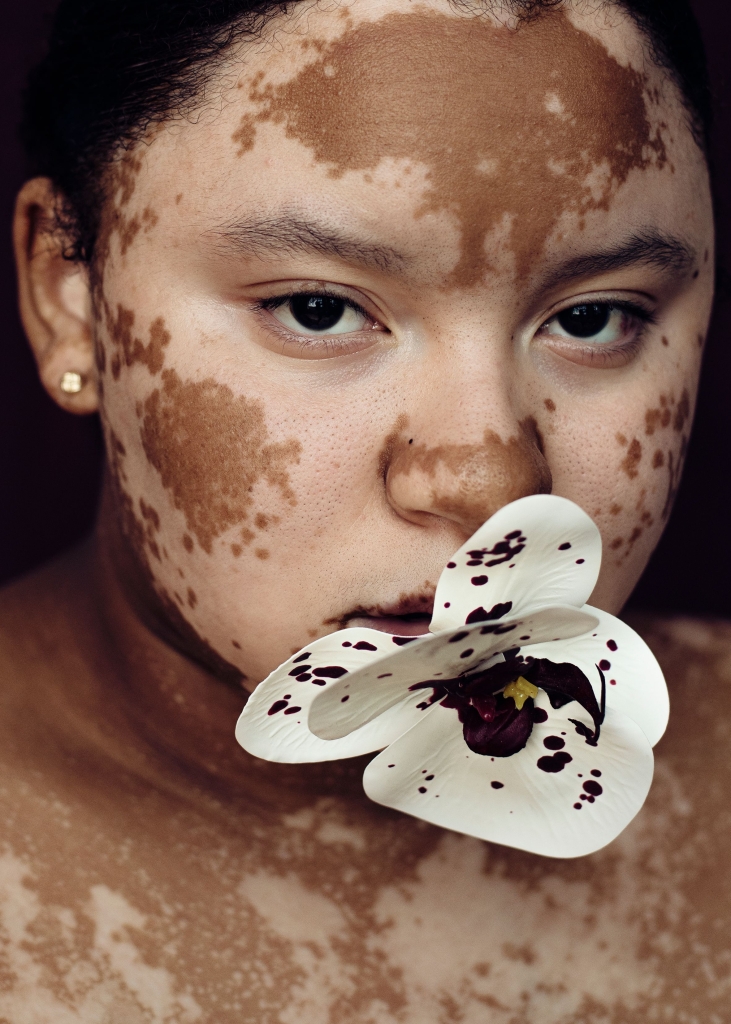 I want more representation for people in society that look like me. I know that a lot of people with
vitiligo aren't comfortable in their skin when they get diagnosed and I think being able to see people that look like them in the media will help with their confidence in their skin.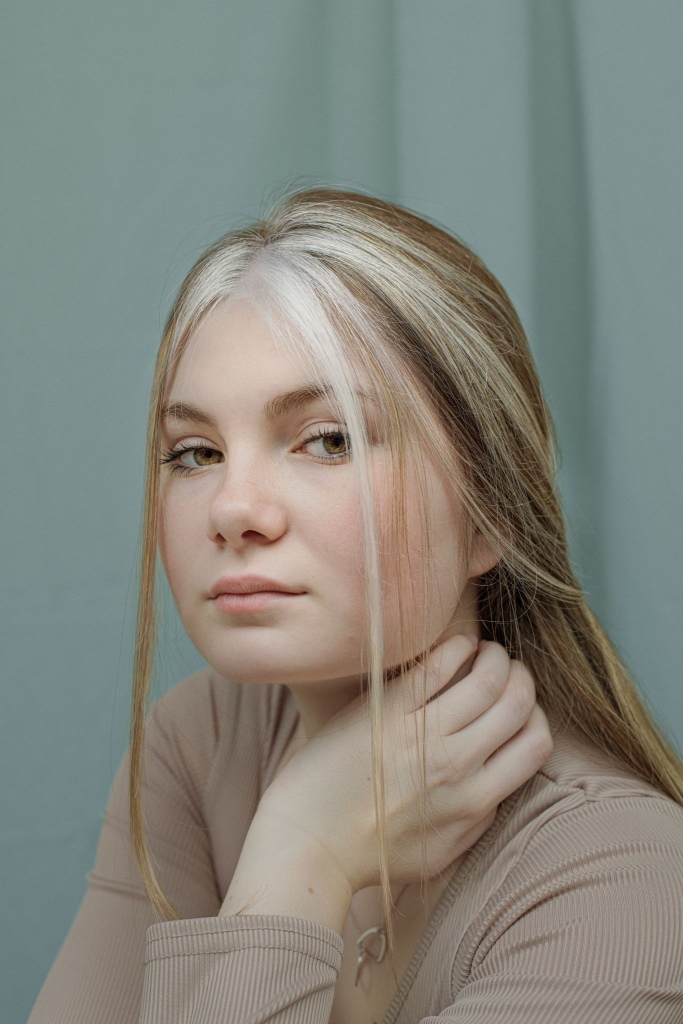 I'd love to see people acknowledge that it's not something we can control and ask what it is is
perfectly okay! And feels so much nicer than a rude stare.
I would love to see more education about diversity in school, and media. We are all are all genetically, and biologically different. Even twins have their own unique traits. However, one thing we all have in common, with Vitiligo and without it, is that everyone is worthy of love and support.
Why not comment below and share the change you would like to see? Our Society exists to create positive change in the UK, and across the world – we can't do this without the amazing advocates who step forward and tell us what change they want to see.