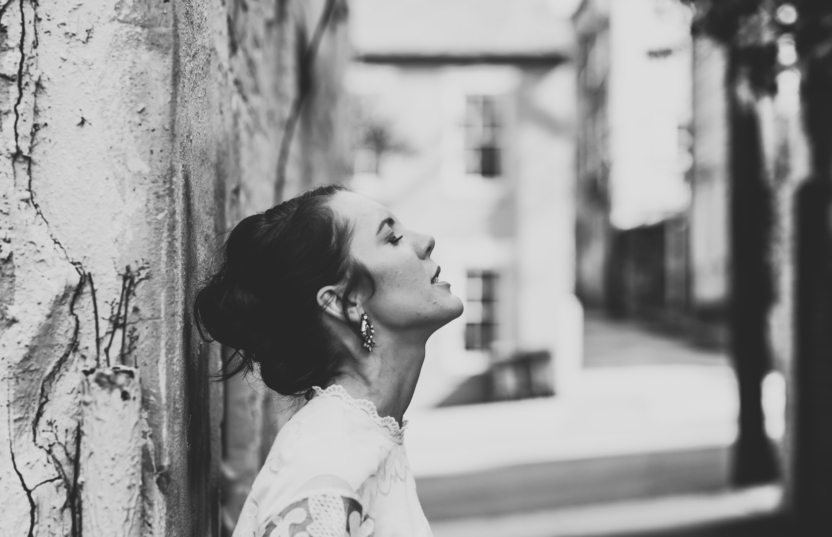 4 Ways to proactively manage mental health when you live with vitiligo
Let's get right to it: mental health matters when you live with vitiligo. Why? Although vitiligo is an autoimmune disease with physical symptoms, the social and cultural implications of losing your skin's pigment can have a significant impact on mental health. It's not uncommon for those with vitiligo to report experiencing anxiety, depression and lower self-esteem as a result of this condition.
I've lived with vitiligo for more than twenty years and know this to be true first-hand. After getting vitiligo at the age of seven, I struggled mentally throughout high school. Despite putting on a smile for everyone else, I was depressed and loathed myself and the way I looked. At one point I thought that I didn't deserve friends because of the way I looked. "Who would want to be friends with someone who looks like me?" – I would think.
Today, I've come a long way mentally and emotionally in my journey with vitiligo. Along the way, I've learned that proactively taking care of my mental health is key to living with vitiligo. In fact, managing my mental health has given me the freedom to live happily with this condition. That doesn't mean that every day is perfect. I still struggle. But investing in things that support my mental health has given me a strong foundation – and a game plan for when things are difficult.
Here's how I approach mental health care in my own life:
Starting each day with a gratitude journal
Each morning, I start my day with a gratitude journal. A gratitude journal is a record of things for which you are grateful or thankful for. Typically, you keep a gratitude journal by documenting 3-5 things you are thankful for each day. Some of my recent entries include the simply joy of my warm cup of coffee, the opportunity to go for a walk each day and the chance to take some time away from work. The entries can be big or small – but the important part is to make this a daily practice. By consistently starting my day with a focus on the things that I appreciate in my life, I've built a habit of looking for the "good" in my day.
Getting 30 minutes of exercise in at least once a day
Most people have a love-hate relationship with exercise – and that includes me. Yet, the difference that 30 minutes of moving my body makes in my day is worth the investment. Exercise is proven to have mood-boosting benefits – and those benefits go a long way to improving my mental health and headspace. While I have a set of workouts I like to move through a few times a week, I most often get exercise by taking a 30-minute walk or bike ride around my neighborhood. Changing my physical space and moving my body not only boosts my mood but reduces my stress levels and helps me approach my day from a place of clarity.
It's okay to ask for help. I've needed to ask for help more than once in my own life and at these times, I've sought out therapy from a licensed professional. The situations that led me to seek out a therapist weren't about my life with vitiligo. Yet the mental burden I was carrying because of these situations was causing me undue stress around my skin, simply as a side effect. Therapy has been an invaluable way of working through difficult situations and emotions for me. Each session, I would leave feeling a weight lifted from my shoulders. And while life wasn't perfect after a therapy session, I knew I had a safe space to return to if things felt unmanageable.
Leaning on a vitiligo community
There's power in knowing that you aren't alone. The first time I spoke to another woman with vitiligo, I was in my twenties and had been living with vitiligo for more than a decade. I cried tears of relief. I was overwhelmed with the realization that for the first time in my life, I felt like someone understood me. That feeling was transformative and gave me an unexpected amount of confidence in living with vitiligo. Today, I continue to lean on the women with vitiligo in my life that I now call friends. Sharing my story and hearing their own gives me a mental outlet to process this journey in a safe space.