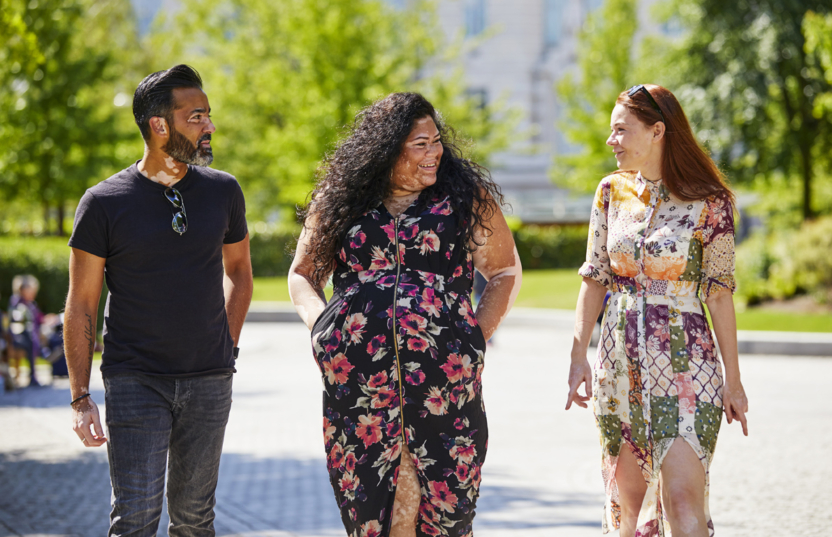 Study suggests chemical factors may play a key role in the occurrence of vitiligo
Vitiligo affects around 0.1–2% of the world's population, and is a long-term skin condition that causes an area of the skin to lose its colour (pigmentation), which results in the area looking white or pink in appearance. A recent study published in the Libyan Journal of Medicine suggests that vitiligo may in part be brought upon by exposure to chemicals often found in the workplace or around the house.
Why the study is significant?
What the study involved
The study was conducted with patients who were diagnosed by a specialist in dermatology. It was conducted over a 6 month period from July – December 2019.
Patients were monitored and information was collected on their:
Demographic characteristics

Environmental chemical exposure (proximity to polluting sites, histories of household chemicals, use of coloured toothpastes, dyes and cosmetics etc.

Medical characteristics (family history of vitiligo, characteristics of their vitiligo, medical history)

Workplace/occupational chemical exposure
Conclusions drawn
After analysing the data from their participants the study team drew the following key conclusions from their study:
Living near a polluting site increased the risk of vitiligo by 3 times. They state that this is consistent with other studies where it was found that vitiligo has a higher incidence among those who live near some polluting industries.

The use of household chemicals and coloured toothpaste was a risk factor for developing vitiligo. In fact, 'chemical' vitiligo, a disease of industrial origin, was subsequently also found to be induced by certain chemicals for household use. Contributing chemicals have been reported in various products such as lipstick, hair dye products, deodorants, detergents, cleansers, fragrance oils, insecticides, pesticides, rubber sandals, socks/shoes black, and coloured toothpastes. They believe all of these findings can be explained, on the one hand, by the widespread use of phenols as ingredients in commercial household products. Interestingly, occupational exposure to phenols and catechols increased the risk of vitiligo by 4 times.

Having a history of repeated antibiotic use presumably caused vitiligo in the study patients. They observe that the action of antibiotics on skin pigmentation has been studied on the animal model (mouse) and has been explained by their actions on both the microbiome and the immune system. Das et al (another research team) highlight cases of chemical leucoderma related to hydroquinone used in skin-lightening creams [1].
The team note the limitations to the study, such as memory bias and they fact that they only had qualitative data on historical exposure (descriptive rather than numerical data). The team believe their study to be an open pilot and hope to continue this work to understand the environment effects of vitiligo better in future.
What should we take away from this?
We still don't understand the cause of vitiligo, but this is further evidence that environment factors may play a part in the development of vitiligo, alongside genetic factors.
You may consider limiting your exposure to chemicals and taking extra precautions when wearing PPE. You might also want to consider reading some of our related articles such as:
---