Up until recently, Vitiligo has often been regarded as a misunderstood condition, with many questions around treatment, management and what to do after diagnosis, remaining a 'grey' area. The No-Nonsense Guide To Vitiligo is what's needed within Dermatology and by those who have Vitiligo.

This guide is for those of you who have been looking for a better way to manage Vitiligo. In this smart and accessible book, Yan Valle – author,
tireless campaigner and CEO of Vitiligo Research Foundation – cuts through the myths and misinformation that surround Vitiligo to tell you what you really need to know.

A No-Nonsense Guide To Vitiligo is based on Yan's years of research and practical experience. It contains the hidden truth about Vitiligo and its connection with other diseases, common household items, daily stress and environmental factors.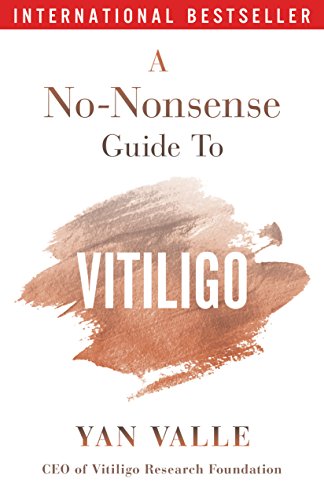 Yan shares proven techniques you can use to detect the early signs of Vitiligo, identify potential triggers, be confident about available treatment options, their efficacy and possible side-effects. A thoroughly researched, easy-to-read and jargon-free guide to Vitiligo – this is essential reading for Vitiligo patients, or anyone interested or has a close connection with the condition. 

Now available in ebook and print formats through Amazon, iBooks, and Smashwords:  
Buy on Amazon now

About Yan Valle
Yan Valle is a writer, vitiligo spokesperson and strategist. He has written extensively on skin research and care, including numerous peer-reviewed publications, benchmark studies, and reports. He has also been a keynote speaker at many dermatological conferences. 
​
As a patient of Vitiligo since around six years of age, Yan has gone through every common pitfall known to a person diagnosed with vitiligo: misdiagnosis, years of non-treatment followed by bursts of mistreatment, self-prescription and self-medication, to name a few. 

As a professional, Yan went from nearly three decades in the high-tech and business development sector to become Chief Executive Officer of the non-profit Vitiligo Research Foundation, based in New York, USA.

Now Yan is actively involved in improving quality of life for those affected by this neglected disease at VR Foundation and the United Nations.  A frequent lecturer, Yan also serves as an visiting professor at the University of Guglielmo Marconi in Rome, Italy.