Over the past year our team has been working hard to update our patient leaflet and we are pleased to announce that it is now available to be downloaded.
Good patient information ensures that anyone who has just received a diagnosis of vitiligo is prepared and fully aware of the next steps of their pathway. Many people experience feelings of anxiety and worry about their new condition, its treatment or its effects on appearance and it can be difficult to retain information and to decide which information is reliable when faced with a plethora of online resources.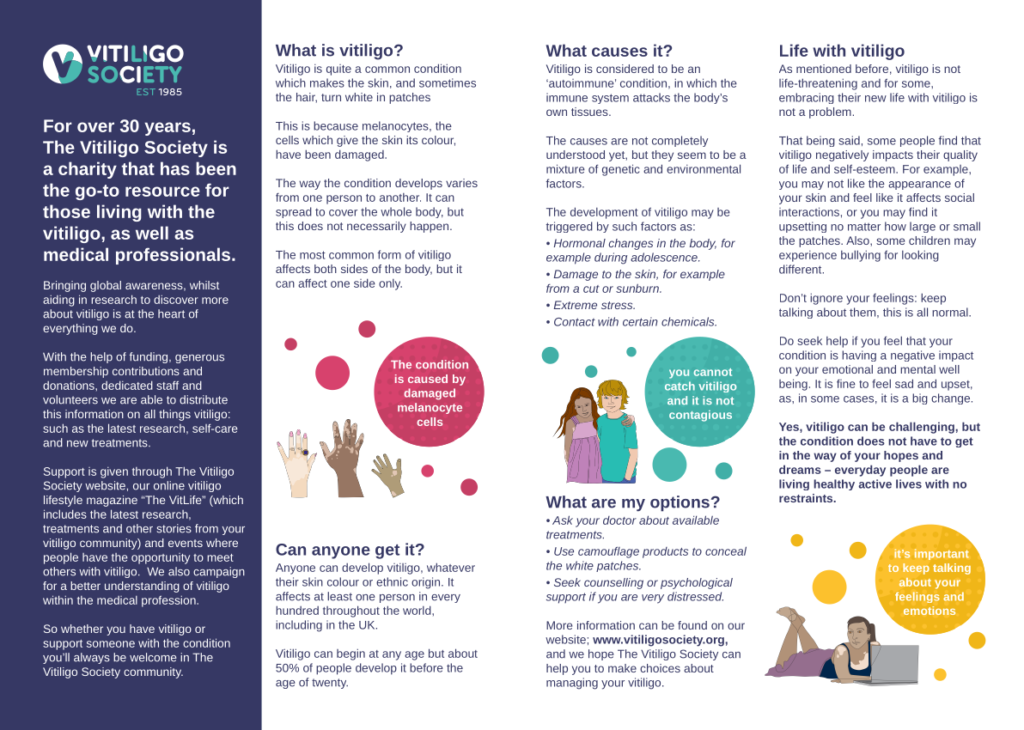 Our new leaflet provides clear written information that a patient can go back to re-read, as well as introducing our community and contact information, so that no one needs to go through a vitiligo diagnosis feeling alone.
Our Chairman Simon explained why a new version of the leaflet was so critical:
The way society views vitiligo has shifted significantly since the previous leaflet was produced. We are seeing more and more people with vitiligo embrace and be proud of their unique skin. This was the message that we wanted to convey through our new leaflet. Language such as 'disfiguring' has no place in our media and resources – we want people to feel confident, informed and as optimistic as possible when going through their diagnosis.
We will be making the new leaflet available to healthcare professionals and you can also download a copy from our website. If you spot any copies of our old leaflet in your local medical practice then please let staff know that our new leaflet is available.